Alyxx Dione Releases Debut Single "Chingalinga," Signs With Jason Derulo's Future HIstory/RCA Label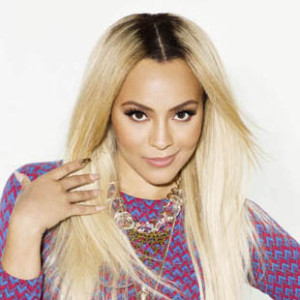 One of the lyrics in "Chingalinga," the recently released debut single by Alyxx Dione, finds the 22-year-old vocalist & songwriter singing, "I got the keys to the kingdom now." Though the song—penned by Jason Derulo, Sean Douglas, Jason Evigan and Jonas Jeberg—is about a man having to put in the work to earn a woman's affection, the line makes a perfect metaphor for this moment in Dione's budding career. She is the first artist signed to Future History, a newly launched RCA-affiliated label by Derulo and his manager Frank Harris. The superstar singer, producer and label owner takes a multi-faceted role on the track, contributing vocals and helming the vocal production with Jeberg. Derulo also plays a prominent role in the sultry video, which pits him as a man trying to get in the good graces of Dione's princess.
Harris and Derulo have been working together for over 15 years and launched their label to sign and develop new talent, while taking a hands-on approach to helping them cultivate their artistry worldwide. Derulo caught wind of Dione when she was part of a Los Angeles-based R&B/pop trio named LiV, and the two had an instant personal and creative chemistry.
"Within 25 minutes of my first meeting with Jason," says the Buffalo, NY born and raised singer, "he said he had the perfect song to launch me with—and we literally recorded it that day. He never told me what it was about me that piqued his interest, but he said he liked the confidence I showed in one of the LiV videos he saw. There was just this great connection between us from the start, and everything came together easily."
Before signing with Derulo, Dione was a classic self-starter, writing and recording her own material from the age of 11. She self-produced CDs in her bedroom and pass them out to classmates. Drawing from a wide range of influences, from the gospel her mom loved to the Missy Elliot and Aaliyah albums her dad played, she focused on finding her voice as an artist, learning to channel emotion into her lyrics and delivery. After high school, she went to live with her dad in L.A. and joined a series of girl groups she now credits with helping to sharpen her vocal skills and performance chops.
Despite her ambition, which found her utilizing MySpace in the days when that was the indie artist's promotional tool, she suffered from a lack of confidence for a long time. However, being in girl groups helped her overcome her longtime shyness about live performing. Over the past few years, Dione became an avid Instagram user and began to build a loyal social media following (currently over 120,000 on Instagram) under the name #ALYANCE. The singer posted videos of her doing cover songs and shared photos offering a sneak peak of her life.
While Dione and her team—including all those who worked on the writing and production of "Chingalinga"—are still in the early stages of working on her debut album, she says that she will have a meaningful role as a co-writer. "Right now, we're trying to figure out the things we want to talk about and the stories we want to tell," Dione says. "It was incredible that Jason just happened to have 'Chingalinga' like it was waiting just for me, because it's totally in line with my belief in female empowerment. It's about a strong woman telling the guy pursuing her that he has to earn my affection and do the right things with my heart. The song is quickly catching on and being played on radio, so it's a challenge to create material that can top it.
"I think my desire to communicate the importance of being a strong woman is something that sets me apart as an up and coming female artist," she adds. "I'm saying to women that we're worth it. Be confident in ourselves and comfortable with who we are. I'm never going to do a song about any aspect of being a victim or object. I think that's a fresh perspective. My feelings about this come from when I was growing up and didn't have that self-esteem. But slowly, I learned how to love myself for who I am. It's a learning process to love yourself completely. And once I got to that point, it became a message I wanted to spread with my music. It's all about making that emotional connection. I remember listening to the most emotional music when I was little, feeling like I totally understood every word – even though I was a kid and had no idea wht it was like to be in love or heartbroken."
Dione's advocacy of inner strength dovetails perfectly with the advice she offers any young girl with musical talent who asks what it takes to succeed in the music industry. She says, "The most important thing I can tell them is have that confidence, the belief in what you're doing, because if you don't believe in what you're doing and saying, no one else will. The other key is a strong work ethic. You have to work harder than anyone else and put in more effort today than you did the day before. That's my advice to myself as well. Signing with Jason and having 'Chingalinga' out there have been incredible breakthrough experiences, but I know this is just the beginning of a long, exciting road. To keep the momentum going, I know I need to put in the passion and time."
Jonathan Widran is a free-lance music/entertainment journalist who contributes regularly to Music Connection, Jazziz and All Music Guide. He can be reached at Few522@aol.com. He is also on Google+

Comments