Billy Ray Cyrus Discusses His Album Wanna Be Your Joe, And His Big Success As A TV Actor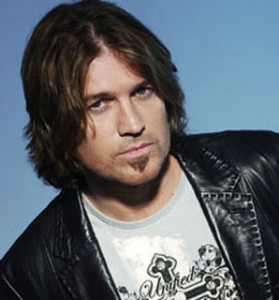 After the incredible success of his debut album, Some Gave All, containing the dancehall smash single "Achy Breaky Heart," country-rocker Billy Ray Cyrus seemed poised to be Nashville's next golden boy. His second album It Won't Be Last was also successful and contained three country hits. However, each subsequent album fared less well, and Cyrus was faced with the prospect of fading from the spotlight.
But now, with two hit television series under his belt (the current Hannah Montana on the Disney Channel and his PAX-TV series, Doc) and the release of his new album, Wanna Be Your Joe (on New Door/Universal Records), it appears that this singer/songwriter/actor is here to stay.
Cyrus spent his childhood in Flatwoods, KY, just 20 miles from the impoverished Appalachian area made famous by Loretta Lynn in Coal Miner's Daughter. "A lot of songwriters come from that area," said Cyrus, "including Tom T. Hall and Bobby Bare." He believes his music reflects his roots. "I draw from the music of my life – from hard-core country to southern Pentecostal, southern gospel, bluegrass, southern rock & roll. All of those influences are part of who I am and what my music is today."
While attending Georgetown College (in KY) on a baseball scholarship, Cyrus bought a guitar and formed a band with his brother. After a few years of playing bars, then taking a run at the Los Angeles music scene, he decided to return to Kentucky and commuted to Nashville in search of a record deal.
Eventually, Cyrus caught the eye of Grand Ole Opry star Del Reeves who introduced him to Harold Shedd of Mercury Records, where he signed his first record deal in the summer of 1990.
In mid-1992, Cyrus' first album, Some Gave All, hit the charts. The combination of his rugged good looks, sculpted body and the infectious licks of the single, "Achy Breaky Heart," propelled the country rocker to record-breaking superstardom. Some Gave All sold over 14 million copies worldwide and spent 17 weeks at #1 on The Billboard 200 album chart, the record for a debut artist.
"Achy Breaky Heart" took on a life of its own as favorite country single and Cyrus as favorite new country artist at the American Music Awards, then won Single of the Year by the Country Music Association and BMI's Robert J. Burton Award in 1993. "It was just an incredible time," laughs Cyrus, who says one of his favorite experiences was working with country music legend Dolly Parton on the music video for her song "Romeo." "She is definitely one of a kind, a professional in every sense of the word. And she just has so much fun with everything she does." Parton also joined Cyrus in an episode of his current Hannah Montana TV series.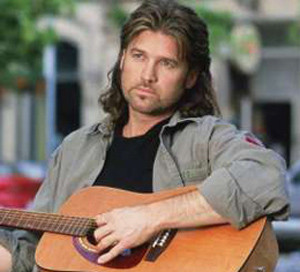 Despite his attempts, Cyrus' subsequent albums were unable to match the massive success of Some Gave All. His second album, It Won't be the Last, did enter the pop chart at #3 and went platinum. But the next album, Storm in the Heartland, only reached gold and his later albums, Trail of Tears, Shot Full of Love and Southern Rain fared less well. However, a gospel album, The Other Side, was a moderate success, reaching Top 20 on the country chart in 2003.
Besides his music projects, in the late '90s Cyrus decided to take a turn at acting – guest starring on several television series such as The Nanny, Diagnosis Murder, Degrassi: The Next Generation and Love Boat: The Next Wave. Film credits include Elvis Has Left the Building, Mulholland Drive, Radical Jack and Wish You Were Dead.
In March 2001, Billy Ray Cyrus fans received a pleasant surprise when PAX-TV cast him in the role of a country doctor who moves to Manhattan in the #1 rated sitcom Doc. The series ran for four seasons. He also starred as Frank Butler in the stage production of Annie Get Your Gun in Toronto.
"I love acting," Cyrus says. "I've learned through the various projects I've been involved in and the 88 episodes of Doc, that acting is a whole lot like music by taking an emotion and making it real. I enjoy the realism and process of the whole thing."
Cyrus is currently starring in the Disney Channel hit Hannah Montana, where he plays father and manager to his real-life daughter, Miley, a normal teen with a secret life as a pop star. The show received the highest ratings of any debut series on Disney. "We're on our 23rd episode and just having a blast."
Miley, one of Cyrus' five children, also lent her hand in her father's most recent musical endeavor, Wanna Be Your Joe, singing lead and harmony vocals on the song "Stand."
Cyrus wrote or co-wrote all the songs on the album, which he describes as "my most personal album yet." The song "Country Music Has the Blues" features vocals from country legends Loretta Lynn and George Jones. "I'm really proud of that particular track," he says. "Freebird Fell" was co-written with Lynyrd Skynyrd's Artemis Pyle and Ed King (who wrote "Sweet Home Alabama"), and is Cyrus' tribute to Ronnie Van Zant. "I was a really big fan of Lynyrd Skynyrd, and I was devastated when their plane crashed. It's a very real emotional tribute" "The Man" is a tribute to NASCAR legend Dale Earnhardt and "I Want My Mullet Back" is a tongue-in-cheek tribute to the past.
Currently, Cyrus is wrapping up taping on Hannah Montana and looking forward to touring to promote the new album. "I'm looking forward to going out and being a full-time musician for a couple of months. This album is a very important piece of my life and I'm looking forward to sharing it with people."
Jayne Moore is a freelance music/entertainment journalist. She has launched a new service, writing bios, articles and press releases. Moore can be contacted at musicgerm@hotmail.com. You can also visit her website: www.musicgerm.com.
Comments