Rising Artist Bryan J Signs With RedZone/Def Jam Records, Has Hit Single, "Let Me Take You Out"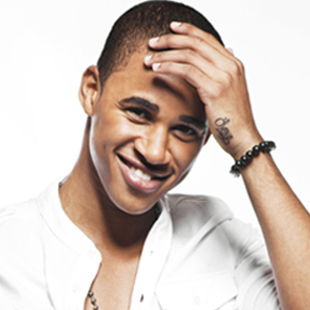 At 22, Bryan J is a promising artist who has signed with a top label and is building a strong internet presence. Since garnering over five million YouTube page views in just four months, the talented singer has gone on to sign with hit producer C. Tricky Stewart's RedZone/Def Jam record label. Stewart, who produced such hits as "Single Ladies (Put A Ring On It)" for Beyonce and "Umbrella" for Rihanna, knows the anatomy of a hit and what it takes to make a good artist great. Needless to say, with Stewart leading Team Bryan J., the future is bright.
J is doing well on several fronts. With a busy schedule of recording sessions and promotional tours, his career is in full swing. J's viral hit "Let Me Take You Out" (featuring Travis Porter) is moving up the iTunes chart. The young talent is working his fan base on the 2010 BET College Tour and the music press has been very positive. "The tour is going great. It's a lot of fun and I'm really enjoying this BET College tour," says J. Vibe Magazine calls him "the new Heartthrob" while Rolling Out pointed out "his spectacular vocal ability."
J, whose full name is Bryan Jackson, grew up in Hogansville, Georgia. As a child, J would sing along with his favorite radio hits out of sight from his family. At six, his grandmother overheard him imitating Jamie Foxx's version of "Mary Mary, Quite Contrary" and soon thereafter realized his special gifts were something that needed encouragement and support beyond his native Hogansville. "Singing came naturally for me and after hearing Jamie Foxx on the radio, that night I knew I could do that but I'd never tried before," states J.
As he continued to grow musically, J listened to all of the major R&B balladeers. "My parents really didn't allow rap music in the house so I had a chance to pick up on some really great singers like Marvin Gaye, Luther Vandross, Stevie Wonder, Sam Cooke, and I even kicked it up to some Aretha Franklin but later picked up Michael Jackson on my own," says J.
J's story is one of courage and personal triumph. Throughout high school, J had traveled the country as a baseball player with his winning team. After high school, J entered Southern Union State Community College on a baseball scholarship. Although his college baseball scholarship would ensure exposure to professional baseball scouts and even the world of professional sports, there was still something missing in J's life. He continued to sing at events and moonlight at college hotspots. But his career took a dramatic turn when he met Sean Hall (known professionally as Sean K.), a co-collaborator in the Atlanta-based creative and management entity, Red Zone Entertainment.
The two quickly hit it off. Sean K. and J cut several song demos and eventually, one of the demos reached Tricky Stewart, who soon offered J a contract the newly-established label, putting him first in line to release an album through their distributor, Def Jam. "I've taken a brief leave of absence from my college studies and baseball career because when I got the opportunity to pursue music in my freshman year, I just dropped everything," says J. "I'd always wanted to pursue a music career, and now I am doing what I always wanted to do. Baseball was my first girlfriend but music was my first love," he adds.
With his down-home boy-next-door personality, sexy swagger, smooth vocals and the catalytic wave of fans met through online social networking sites such as Facebook, Twitter, MySpace and his own Bryan J website, the artist continues to increase his name recognition and fan base. Tricky Stewart, The-Dream, Sean Hall, Rock City, and Bangladesh are just a few of the prominent producers and mentors working on J's debut album. Even though J is very much involved in every aspect of the album, he remains humble and "has never forgotten where he comes from." Set for release in 2011, fans can expect to hear such songs as "Honestly," "Southern Slang" and "Let Me Take You Out." "The album doesn't have a title yet but I think we're going to rock with Southern Slang," says J.
When asked how the hit single "Let Me Take You Out," originated, J says, "We were trying to think of something fun and something that everyone could relate to. Whether you're 8 or 80, someone can relate to taking someone out. The next challenge was to find a singer who'd be perfect for "Let Me Take You Out," and we immediately thought of Travis Porter. We had done "Hold Your Head" together so he was a natural fit. After that, at a photo shoot, the fellows took the video and uploaded it to YouTube. Then bam! Five million page views in just four months! I knew the song would get some kind of reaction, but never thought it would get this big. Kids in Thailand were hitting the page."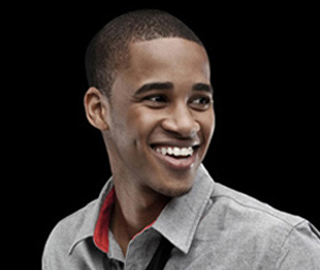 For such a young man, the artist maintains a level head and fully understands the dedication it takes to constantly sing well and always perform with passionate and emotion. He also makes sure to take care of his voice and keep his vocals in top shape. Speaking from the Def Jam office in New York, J shared, "I'm wearing my extra-thick scarves during the cold weather so that when I perform, my voice will reach out to my fans and make them feel special. I want them to come back and hear more of the music that moved them and made them feel a certain way."
When asked what advice he would tell young singers who are trying to break into the music business, J says, "I would tell them to learn as much as possible about the business and to learn to write songs also, because nobody can tell your story like you can. Keep people around you that keep you humble and grounded, keep it real."
Paula Edelstein is an award-winning music journalist and author. She contributes to All Music.com, Sounds of Timeless Jazz.com, and Suite101.com. She can be reached at paula.edelstein@att.net. She is also on Google+
Comments