Rising Pop/Rock Artist Cady Groves Talks About Her Upcoming RCA Album and Single "This Little Girl"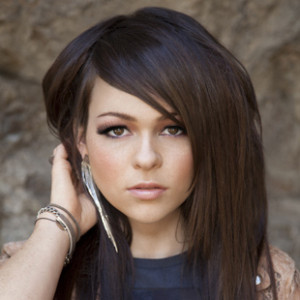 Growing up in a family of seven kids in tiny Marlow, Oklahoma, Cady Groves' stepdad introduced her to Styx and Lynyrd Skynyrd, while her mom favored Phil Collins and Amy Grant. But it was Alanis Morissette's Jagged Little Pill—which came out when Groves was just four years old—that inspired her to sing for the first time. "I remember my mom put the CD on in our 15-passenger van and I thought, 'Yeah, this is it.' It felt like something I could actually do. I would belt out Alanis songs in the van." Though Groves' raw and confessional indie EPs A Month of Sundays (2009) and The Life of a Pirate (2010) have earned her comparisons to Kelly Clarkson and Miranda Lambert, "This Little Girl," her major label debut single on RCA, perfectly captures the edgy spirit of Morissette's "You Oughta Know."
RCA has recently shipped the track to pop radio and is set to release Groves' as yet untitled album in January. Originally called "Murder," the infectious pop rocker and its video find Cady stalking and plotting vengeance against the ex-boyfriend who broke her heart—and even includes a fantasy scenario where he's pinned down with duct tape. Lightening the intensity of the clip, and typifying Groves' wicked yet goofy sense of humor, is a interlude featuring country superstar Blake Shelton as a tow truck driver who hooks Groves' car to his vehicle—while she's still sitting in it. She convinces him to let her down, and continues spying on her ex and his new girlfriend.
RCA and Groves' A&R exec Rani Hancock teamed her up with a variety of powerhouse songwriter/producers, including Kristian Lunden (*NSYNC, Backstreet Boys, Britney Spears), who helmed "This Little Girl"; Busbee (Timbaland, Katy Perry, Lady Antebellum); Sean Douglas (who co-wrote "This Little Girl" with Groves); and the team of Jim Irvin & Julian Emery (Lissie, Michelle Branch, David Cook). But Groves, whose love of country music is a natural outgrowth of her Oklahoma roots, snagged Shelton for the video on her own in a very 2011 way—via Twitter.
"Blake's very funny with his tweets and I followed him on there for a year and never said anything," says Groves. "Then I just started writing some witty stuff back and he thought I was funny so he started following me. I figured I had nothing to lose by telling him that I am an artist who just signed to RCA and about my song, which he said he wanted to hear. I wrote, 'If you're into it, I'd love for you to be in my video. He loved 'This Little Girl' and seemed really excited, and said he was happy to help out. The song, like much of the album, was inspired by someone I thought I would spend the rest of my life with, but he ended up having a whole other separate life apart from me. It was pretty intense."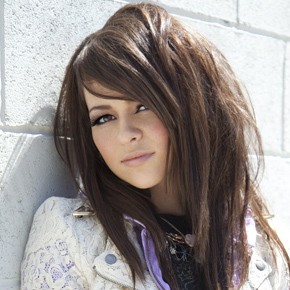 In addition to inspiring "This Little Girl," the traumatic breakup made Groves' debut album a completely different experience than she ever imagined. She had been working on songs for the album with her ex when it happened. "I didn't intend to have my life torn apart and was blown away that someone could do this to me," she adds. "I had to start everything from scratch. I'm glad RCA was understanding, because I went into a deep depression, where I lost some of my hair and wasn't eating or sleeping regularly for four months. One night I began writing lyrics at 3 a.m. about going crazy and getting scared and these became the foundation for "Wrong," which I worked on with Busbee. When I got to the studio, he saw that there were dried tears on the paper I wrote the words on."
Looking back on her indie projects, she realizes that her style of songwriting was more like finding melodies for excerpts from her diary. Working with high caliber writers and producers led her to take a mix of what she calls "passion and pain, with memories of happiness," fine tune it and make it all addressable to a larger audience. "I've learned so much about songwriting making this album," she says. "No other girl could sing these songs because they're my life experiences. That's what I wanted. The album reeks of heartache. It's about a girl just trying to figure out life."
Groves went down a similar path of heartbreak leading to great songs before. As a teenager, she worked as a waitress and delivered pizzas (an experience she credits with helping her overcome shyness), graduated from high school at 16 and entered culinary school—which is when she began dating another guy who would likewise change the course of her life. "My boyfriend at the time was a musician and was amazing at writing lyrics," Groves says. "He made me realize that I could actually do it. He also got me to sing with him and was the first person to tell me my voice was good." The couple began recording songs together in their apartment, but the relationship ended badly, and Groves kicked him out. "I said, 'Thank you for making music a reality and letting me see I could actually do this. I'm going to do music without you. He's still working at Starbucks six years later."
Groves began to post songs she had written and humorous videos on her MySpace page and spent 16 hours a day replying personally to every single person who commented on them, earning her thousands of loyal fans who told her how much they felt she spoke for them. The acoustic song "Refrain"—which she dubs an "F.U. song to the guy that ruined me"—provoked the most emotional responses and became the opening track to her first EP A Month of Sundays. "It's funny because I never set out to be an acoustic artist," Groves says. "I love acoustic-based music, but I only did that because I couldn't afford a full band. I've always wanted to make a huge pop album."
Immediately after she signed with RCA, she set off on the Bamboozle Road Show, touring with All Time Low, Good Charlotte, and a host of others, building a strong fan base who engage with her via Groves' lively Twitter feed. When Groves played several new tunes on the road in April 2011, fans immediately began posting videos of her performances on YouTube.
"I've spent 12 hours a day writing and recording for months and months, so it's really amazing to test the songs out in front of an audience," Groves says. "My message to fans is that you're never alone. I'm here to speak for all the kids who are stuck right now. You can hear in my songs how confused I am sometimes, so if it takes me being completely transparent to make other people realize that they're not the only ones who feel alone, I'm totally down for that. It's great to finally be outside that pain and now I'm excited about the way it was captured so that I can share the lessons I've learned with everyone. Rejection is part of life and you have to roll with it. If I had listened to people along the way who told me I wasn't a good singer or songwriter, I wouldn't be here now. I like to tell people, if you think you're meant to do something, go 100 percent with that and don't question yourself."
Jonathan Widran is a free-lance music/entertainment journalist who contributes regularly to Music Connection, Jazziz and All Music Guide. He can be reached at Few522@aol.com. He is also on Google+

Comments