Ces Indie Named May "Best Vocalist Of The Month" With Her Song "Wicked Game"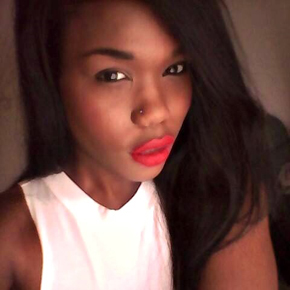 Ces Indie, a pop singer & songwriter based in Chicago, IL, has won the May SingerUniverse "Best Vocalist Of The Month" Competition, for her performance of her song "Wicked Game". In 2014 Indie released this song independently as a single, and she is working on her next album, which is expected to be released this December (2015).
"Wicked Game" is a modern pop tune which combines pop, soul and rock elements. The music arrangement is mostly electronic, featuring keyboard/synth tracks that create a fresh, dynamic sound. The song provides a fine showcase for Indie's strong, expressive vocal performance. Notably, Indie produced this recording, with help from engineer Eric Nelson.
Indie was born and raised in Bloomington, IL, where she was inspired by listening to such favorite artists as Aaliyah, Michael Jackson and Whitney Houston. When she was in middle school, she and her sisters formed a group called Simply Sweet, which was in the style of Destiny's Child. Simply Sweet entered and won some local talent shows.
During high school, Indie performed as a solo artist and entered more talent shows. She successfully competed in the annual Cultural Festival in Bloomington, performing with several dancers. It was also during high school that Indie released her self-titled debut album, for which she wrote all the songs. She then followed this up with the release of her 6-song mini-album, which was called It's Time. More recently, Indie has released three singles: "Forever," "Show Me What You Got" and "Wicked Game."
Here's the video of Ces Indie's song, "Wicked Game."
It's been "Wicked Game" which has received the most exposure—Indie filmed a video of this song which has gotten over 100,000 views on YouTube.
Currently, Indie is completing her college education, attending the University of Missouri-St.Louis, where she is majoring in Communications. She's also been working on songs for her upcoming album, which she plans to release this December.
"I also want to get some musicians together to form a new band," said Indie. "I enjoy performing with a band and doing more shows. I also love songwriting—I really enjoy the writing aspect. My passion is being a songwriter, and I'm open to writing songs for other artists."
Top Five Vocalists Of The Month
"BEST VOCALIST OF THE MONTH" WINNER
Song Title:
"Wicked Game."
Performed by:
Performed by Ces Indie of Chicago, IL. Written by Ces Indie.
MORE BEST VOCALISTS OF THE MONTH
Comments