Popular Female R&B/Pop Group Cherish Talk About Their Album, The Truth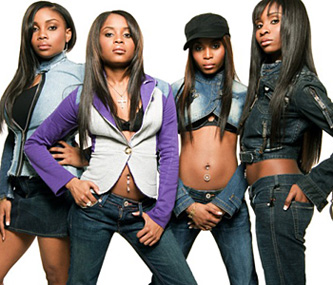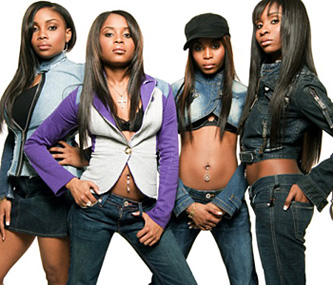 There's no doubt that the four Atlanta-based King sisters – Farrah, Neosha, Felisha and Fallon – are ecstatic that Unappreciated, their 2006 debut on producer Jazzy Pha's Sho'nuff/Capitol Records, didn't live up to its name. Driven by their ubiquitous hit single "Do It To It," the gold-selling album became one of the few R&B girl group projects to hit the Top 5 on the Billboard 200 pop album chart. Now that they're established and fully appreciated in the urban music world, Cherish faces The Truth on their upcoming second album, replacing the sugary pop confections of the past with confessional jams featuring edgy lyrics, plus hard-hitting melodies and grooves that reflect the young ladies' creative growth and life experiences.
Considering the across-the-board success of Unappreciated, the King sisters have some big expectations to live up to with The Truth. Unappreciated, which featured productions by Jermaine Dupri, Don Vito and Jazze Pha, debuted at #4 on the Billboard 200 with first-week sales of 91,000. "Do It To It," which was released in March 2006, four months ahead of the album, was a breakout hit on both the pop and R&B charts. Cherish's follow-up single, the title cut "Unappreciated," continued their success and was also a multi-format hit.
Then last November (2007), a full five months before the April 29 release of The Truth, Capitol released "Killa" featuring Yung Joc as a digital download. The track is currently rising on both the pop and R&B charts. The Vito-produced song is, according to Felisha King, "about not being able to resist the man you know is no good. That's just one of the songs we wrote that's based on personal experiences in our lives. From the time we started writing for the new album, we were all about taking the time to do it right to create a more mature, substantial project. It took patience on our part and finding just the right producers to convey to the world who we are in 2008. When fans hear this, they are going to know they're getting the real Cherish."
Discussing some of her favorite cuts, Felisha adds, "The song 'Amnesia' is based on something I went through personally, and it's talking about what happens when you've been badly burned by the last guy, and the new guy is treating you right but you can't get with him just yet. You need to forget the pain first and wish you had amnesia. We've also got what we believe is the ultimate breakup song, 'Lovesick'. It's our 'Cry Me A River'."
Cherish is on a roll, and they excitedly discussed the highly personal approach they took to writing the songs for The Truth. Adding to what Felisha said about 'Lovesick,' Neosha King jumps in and adds, "You find pleasure in the fact that your ex-boyfriend, who dogged you out, wants to get back with you. It's a little mean, but it's all about karma."
heir sister Fallon lays her heart on the line via the Eric Hudson-produced "Before You Were My Man," a story that flips tradition and puts the fellas on the receiving end for a change. "Basically, you are telling your boyfriend that you were with his best friend before you two were together," she says. "But you waited a while to tell him because you did not know how. We thought it was a way to give the guys a taste of their own medicine. I admit, it's totally autobiographical!"
Farrah, who at 24 is the oldest King sister, believes the album will go a long way towards establishing Cherish as a group of substance beyond the simple capability of creating a few fast hits. "The initial perception of Cherish was that we were this little girl group with catchy records," she says. "We put a lot of time, energy and effort into The Truth and it's a testament to our growth." Felisha adds, "I think this will show everyone that we're not just dancers who sing but strong vocalists and songwriters as well."
For Cherish, the key to bringing out The Truth and making it stick with urban and pop audiences was surrounding themselves again with the best producers in the business. Besides Pha and Vito, the main guys helming Unappreciated, the girls worked with Bryan-Michael Cox, Eric Hudson (on "Before You Were My Man") and Adonis and K-Fam ("Lovesick"). Cherish wrote most of the songs, but several were penned and produced by The Dream, who penned Rihanna's global smash "Umbrella."
"We're really good friends with most of the producers we worked with, and each one of them brings out a different vibe in us," says Felisha. "Don Vito makes us laugh, Jazzy is just funny and crazy like a big brother, and some of the other guys are a little more serious. But we have great chemistry with all of them and that takes the pressure off so we can relax and put our all into every note. It's a different process with each producer. With Don we go into the studio with the whole idea and start tracking the song, with him producing around the basic tune we came up with. Other times the producers give us great tracks they've been working on and we write melodies and lyrics to that. There are different ways to approach the songwriting and production process and in the end, we feel like we have the perfect mix."
"No matter which producer is overseeing the track," she adds, "the core of what comes out on The Truth is that we're sisters and we love each other. No matter how much we argue, we're blood and at the end of the day, we get the job done because of the strength we have as a family. We've been singing together since we were ages 2-6, and few other girl groups have that kind of built in chemistry. We've been touring so much over the past few years, doing dates in the U.S., and everywhere in Europe from Rome to Paris, and we miss being home in Atlanta. But we enjoy being together and exploring what the world has to offer."
Felisha knows that Cherish has a lot to prove to establish itself as more than a one album wonder, and says they're also up to the challenge of being females in a male dominated world. When young girls ask her and her sisters for advice on pursuing a musical career, she's honest but optimistic with them: "The industry can be cruel, because so much of it revolves around the whole 'what have you done for me lately?' syndrome. You definitely have to stay on top of the grind because being women can be a double negative as far as getting the respect you deserve. So you have to balance those built in negatives with all the positives that come your way. In our case, it's the fans who have been so supportive everywhere we go. At the end of the day, you can only do your best and give people what you feel like they want to hear. I just tell people, if you've got the talent, go for it, have faith in yourself and what's inside you. You'll be out there, touching people's hearts and souls eventually."
Jonathan Widran is a free-lance music/entertainment journalist who contributes regularly to Music Connection, Jazziz and All Music Guide. He can be reached at Few522@aol.com. He is also on Google+

Comments