Colby O'Donis Breaks Through With Hit Single "What You Got" (feat. Akon) And Debut Album, Colby O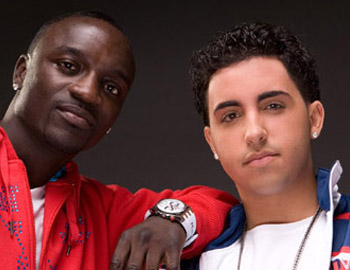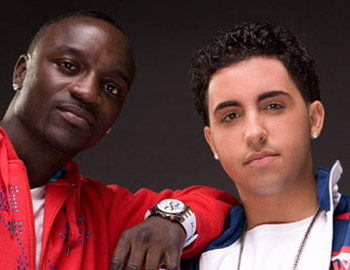 Colby O, the self-titled debut album by 20-year-old R&B/hip-hop singer/songwriter/producer Colby O'Donis on Akon's KonLive label, is set for release sometime this summer. However, that's not stopping the NYC bred, L.A. based artist from looking a year or so ahead right now, completely excited about the long- term rollout schedule for the album's first three singles. The first of these tracks, "What You Got" – which features Akon, who also co-produced the album with O'Donis – is quickly moving up on several chart formats.
By late-April, "What You Got" had reached #31 bullet on the Billboard Hot 100 pop singles chart. The song also has R&B and Latin flavors, which has translated to a strong presence on Latin stations; "What You Got" reached the Top 20 on the Latin Rhythm Airplay chart, and it was close to cracking the Top 50 on the iTunes Top Songs list.
Already a hit on the road with a series of packed club dates throughout Southern and Northern California, and Las Vegas, O'Donis will keep the momentum going over the next year with the upcoming singles "Don't Turn Back" and "Sophisticated Bad Girl," both of which include the beats of mixtap DJ, hip-hop producer and syndicated radio host Clinton Sparks.
While O'Donis is also a gifted dancer whose charisma makes him a compelling presence onstage, everyone's talking about the way he's developed into a versatile musical threat. In addition to his formal music training on the guitar under the tutelage of Johan Oiested (a member of Carlos Santana's rhythm section), he's also become a solid pianist. At one point O'Donis considered signing a recording deal with Babyface, until a career-altering meeting with Akon occurred. Akon was immediately impressed with the young prodigy, and offered him a record deal with his Konlive label. O'Donis joins R&B singer Ray Lavender, Atlanta based rapper Jay Money, Jamaican R&B duo Brick & Lace on the growing roster of KonLive, which is affiliated with Akon's Konvict Muzik and Interscope/Geffen, and distributed by Universal Music Group.
"My manager helped hook me up with some of his contact people, and he really connected with the 14 songs on that first demo I had floating around," says O'Donis. "From there, we just kind of took off and started vibing in the studio, with a chemistry that was totally off the chain from the start. Akon told me he was starting this label Konvict Music and wanted me to be a part of it. Because labels take awhile to get going and to achieve the stature they need to launch new artists, there was a bit of a waiting process for me. But the two years was worth it. When you see us work and hear the tracks we do, you can see that Akon's and my ideas are identical on everything. He fell in love with everything he heard me coming up with, and we just have a cool bond going on. Everything's really exciting for me right now, and I feel blessed to have this opportunity."
O'Donis may be new to the pop, hip-hop and Latin charts, but he actually broke into the music industry years ago when at the age of nine he started working with platinum producers Full Force (Lisa Lisa & Cult Jam, Backstreet Boys, N'Sync). O'Donis' father bought him his first studio set-up when he was nine, and his self-produced demo of the Jackson 5's "I'll Be There" inspired Full Force to shop him to numerous labels. O'Donis signed to Motown briefly and recorded "Mouse In The House" for the Stuart Little soundtrack That initial breakthrough didn't immediately evolve into the success the young prodigy had hoped for, but he and his family were committed to making his dream happen somewhere down the line.
"I remember how hungry I was back then," he says, "and I'm even hungrier today. I'm so thankful to have such supportive parents as well as a sister who helped to pay for my guitar lessons, which is a big part of what I do. I guess all those things that happened when I was a kid just came at me too early and it wasn't my time yet. But everything happens the way it's supposed to, and all the time in the middle helped me grow into manhood and develop more of a vision of myself as an artist."
Because of Akon's hectic globetrotting schedule and the demand for his writing & producing by so many artists, he and O'Donis developed a unique working arrangement in creating the tracks for Colby O. O'Donis did everything in his home studio – from the engineering to recording keyboards, beats, drums and laying down the vocals – then sent the cuts off to Akon, who would finish off the production. "Most of the time he's off somewhere else doing his own thing, but then he'd jump on my project and add the amazing cherry on the top. We recorded so many songs for the project – maybe 40 or so – so it was hard to get it down to a manageable number. The writing process has been so much fun, and it's been great working with Akon. On the real, he is a very humble guy."
Together, the two have created a collection of "joints" that Akon says are "beyond definition…we are doing whatever is hot. Colby is my secret weapon." While O'Donis would like to include more guitar playing on his next project, he loved his debut's mix of pop, R&B, hip-hop and the Latin guitar flavors that enhance those vibes. Starting in late summer, he will be going on his first formal tour in support of Colby O with Akon and another Akon associate, superstar R&B/hip-hop singer T-Pain.
"I'm really looking forward to hitting the road with those guys," says O'Donis. "My shows will include all those styles," he says. "Performing and entertaining is what I live for. I want to be able to show the fans that I'm a real musician as well as a singer and dancer. I always begin my concerts with an unplugged intro where I sing with just the acoustic guitar. I want to show everyone what I can do without the plug-in. The fact that I'm finally getting to this point is proof that persistence pays off. If you think you've got what it takes, it's just a matter of putting things together at the right time."
Jonathan Widran is a free-lance music/entertainment journalist who contributes regularly to Music Connection, Jazziz and All Music Guide. He can be reached at Few522@aol.com. He is also on Google+

Comments