Luella Named March "Best Vocalist Of The Month" With "Not Thinking About You"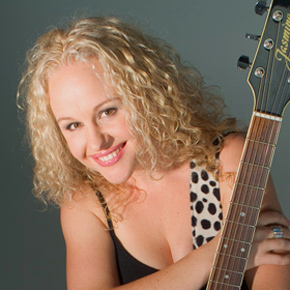 Luella, a talented country/soul singer & writer based in Brisbane, QLD, Australia, has won the March SingerUniverse "Best Vocalist Of The Month" Competition, for her performance of the song, "Not Thinking About You" (written by Chaise Flanders & Mary Loving). This song is featured on her new album titled Yes, which she will release independently in April (2011).
"Not Thinking About You" is a soulful, bluesy song which is in the vein of strong ballads by Bonnie Tyler and Tina Turner. This song provides a terrific showcase for Luella's powerful, expressive vocal performance. The song starts off gently with a piano intro, and then gradually builds in emotion and intensity. "Not Thinking About You" was expertly produced by Michael Flanders & Robert Mackay of Pacific International Music (which has studios in Nashville and in Queensland, Australia).
Luella (whose full name is Luella Widt) was born in the small town of of Collinsville in North Queensland. She began singing publicly at age 13, and when she was 15 she learned to play guitar. Luella was inspired by listening to such favorite artists as Bonnie Raitt, Reba McEntire, and Melissa Etheridge. As a teenager, she entered and won talent contests in Queensland and New South Wales. Luella also formed a band and began earning income playing live gigs.
After high school, Luella moved to Brisbane to pursue her professional music career. In just a few months she won an audition to become lead singer of the Blue Heler Band (now called the Heelers). This gave Luella the opportunity to perform at major live venues throughout Australia. She has also sung at music festivals, corporate events, rodeos and various conferences.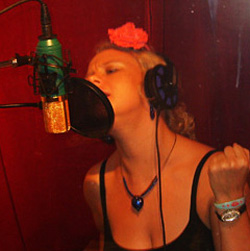 In 2006, Luella released her first album, the self-titled Luella, which included the single "Tonight." Then in 2008, she released an EP called Shake The Ground, which produced by Louis Shelton (known for his work with Lionel Richie, Seals and Crofts, and Art Garfunkel).
It was in 2010 that Luella recorded her new album Yes, for which she wrote six of the ten songs. "Recording this album has been such fantastic journey, with such truly talented musicians taking part," said Luella. "[For example] Steve Brewster (whose credits include Faith Hill and Bob Seger) played drums, and Tammy Rogers King (Emmylou Harris, Reba McEntire) played mandolin."
With the release in April of her new album, Luella is looking forward to promoting it and building her radio and internet presence. "We hope to get a single onto the airways in early May, and we plan on making film clips [and try to get] airtime on the prominent music channels," she said. "Also, we will have the album active on as many of the internet sites as possible."
Top Five Vocalists Of The Month
"BEST VOCALIST OF THE MONTH" WINNER
Song Title:
"Not Thinking About You."
Performed by:
Performed by Luella of Brisbane, QLD, Australia. Written by Chaise Flanders & Mary Loving.
MORE BEST VOCALISTS OF THE MONTH
Comments