Dillon Dixon Named June "Best Vocalist Of The Month" With His Song "The Ways Of Your Changing Heart"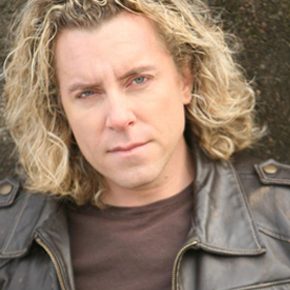 Dillon Dixon, a talented acoustic pop/country singer & songwriter based in Nashville, TN, has won the June SingerUniverse "Best Vocalist Of The Month" Competition, for his performance of his song "The Ways Of Your Changing Heart" (co-written by Stephen Dorff). This song was originally written and pitched to Natalie Cole (she recorded it but it was not released); Dixon has since recorded this new version which will be included on his own artist project.
"The Ways Of Your Changing Heart" is a graceful, adult contemporary ballad, which provides a fine showcase for Dixon's clear, expressive vocals. The song has a beautiful chorus melody, which allows Dixon's vocals to shine, and it creates an emotional lift. "The Ways Of Your Changing Heart" is a well produced recording, featuring solid music tracks and an appealing string arrangement.
Dixon was born in North Carolina, and then grew up in Denver, CO. Several of his family members were singers and musicians who encouraged his music development. Dixon was also inspired by listening to such favorite artists as James Taylor, Sting and Phil Collins. When he was a teenager, he learned how to play guitar and drums, and he started writing songs.
Following high school, Dixon first attended Colorado State University, and he also joined the prominent singing group, Up With People. He toured with the group extensively, playing shows throughout the U.S. and Europe. Then a friend (in the group) recommended that Dixon attend the prestigious Berklee College of Music in Boston, MA. He subsequently graduated from Berklee with a Bachelor's Degree in Professional Music.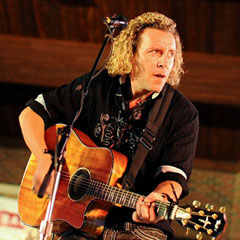 After Berklee, Dixon moved to New York City for two years, before deciding to move to Nashville and establish his music career there. Since then, Dixon has become a successful pro songwriter and performer. As a writer, Dixon co-wrote a hit song for country star Steve Holy called "Put Your Best Dress On," and he's had over 20 cuts with such artists as George Jones, Restless Heart, Rodney Atkins and Neal McCoy. Dixon's songs have also been placed in several hit movies, including Scream, Terminator 3, Live Free And Die Hard, and Flight Of The Phoenix.
As a performer, Dixon fronts his band, the Dillon Dixon Band, which performs and tours steadily. This summer the band will be playing shows in Kentucky, New York, Denver and Los Angeles.
Notably, Dixon has a song called "Chip Away" which is featured on a compilation album called Teddy Gentry's Best New Nashville on Cracker Barrel Records. (Gentry is a member of platinum country band, Alabama). In addition, Dixon will be flying to Austria to work with producer Christian Seitz, and he will be working with U.K. producer, Stuart Epps.
Top Five Vocalists Of The Month
"BEST VOCALIST OF THE MONTH" WINNER
Song Title:
"The Ways Of Your Changing Heart."
Performed by:
Performed by Dillon Dixon of Nashville, TN. Written by Dillon Dixon & Stephen Dorff.
MORE BEST VOCALISTS OF THE MONTH
Comments