Susie McLean Named May "Best Vocalist Of The Month" With Her Song "Sing Your Song"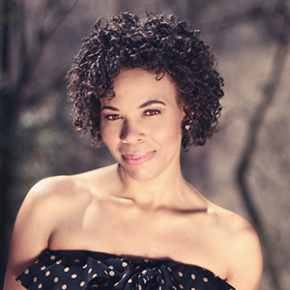 Susie McLean, a promising jazz/soul/pop singer & songwriter based in Toronto, ON, Canada, has won the May SingerUniverse "Best Vocalist Of The Month" Competition, for her performance of her song "Sing Your Song". This song will be included on her debut album called 'Til The Morning Comes, which she will release independently later this month (May 22)..
"Sing Your Song" is an elegant, graceful jazz ballad which is pleasant to listen to. The song has an understated but effective arrangement, consisting mainly of piano, upright bass and drums, with cello added later on. "Sing Your Song" provides a fine showcase for McLean's expressive, soulful vocals. The recording was adeptly produced by Roy Oommen, a Juno Award winner who also played keyboards on this cut. Other musicians on this song are drummer Mark Kelso (who has played with Diana Krall and Michael Buble) and bassist Pat Kilbride (a Grammy nominee).
McLean was born and raised in the Toronto area, and she started singing and playing piano at a young age. When she was 12, she entered and fared well in local talent shows. McLean was inspired by listening to such favorite artists as Whitney Houston, Jann Arden and Stevie Wonder. For high school, she attended Etobicoke School Of The Artists near Toronto, which is a music theatre school.
Following high school, McLean attended Sheridan College for a year, and she also attended a business school in Toronto. Although she remained interested in a music career, she settled into a regular (non-music) job. However, three years ago her younger brother Jonathan (who had leukemia and has since passed away) encouraged her to aggressively pursue her music. "Jonathan said, 'Susie, you have a gift for music and you need to pursue your dreams'," recalled McLean. "It was heartbreaking at the time. Then I sat down with my husband Anthony and created a plan for my music career. He suggested that I find a good producer, so we found Roy Oommen and I started working with him."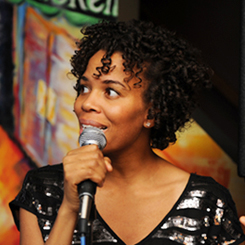 McLean ended up recording her entire album, 'Til The Morning Comes, with Oommen. The album was recorded in February 2012, at Phase One Studios and Emmanuel Studios in Toronto. 'Til The Morning Comes includes two songs written by McLean, one song by Laura Woodley, plus seven cover tunes (by Bob Dylan, Ray LaMontagne, Bryan Adams and others). McLean said, "Putting this album together has been an amazing journey. I've discovered so much more about myself and the creative process of it all."
McLean is looking forward to releasing her album later this month, and she has also been performing live at venues in Toronto, mostly with her band. Notably, she was selected as the top emerging jazz artist to perform live at the 2012 Toronto International Music Summit. And her music can be heard on Indie Castle Radio, Radio Crystal Blue, Women of Substance Radio and Los Angeles-based Indie104.
Top Five Vocalists Of The Month
"BEST VOCALIST OF THE MONTH" WINNER
Song Title:
"Sing Your Song."
Performed by:
Performed by Susle McLean of Toronto, ON, Canada. Written by Susie McLean.
MORE BEST VOCALISTS OF THE MONTH
Comments