Rebecca Jimenez Named July "Best Vocalist Of The Month" With Her Song "Fight For You"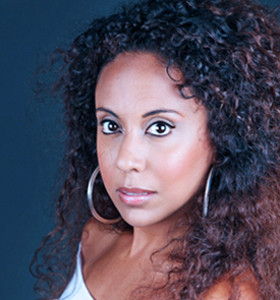 Rebecca Jimenez, a talented pop//AC singer & songwriter based in Woodbridge, Virginia, has won the July SingerUniverse "Best Vocalist Of The Month" Competition, for her performance of her song "Fight For You". This song will be included on her upcoming six-song EP, which she will release independently in October.
"Fight For You" is an emotional, passionate ballad, which provides a fine showcase for Jimenez's clear, strong vocal performance. The song starts off intimately with acoustic piano backing, and then builds momentum with strings and other instruments. The highlight of the song is the chorus, where Jimenez's vocals soar into a higher range. "Fight For You" was expertly produced by Brian Reeves at his Jungle Room Recording Studio in Burbank, CA. Reeves, who played all the instruments on this cut, is a veteran producer/engineer who has worked with Miley Cyrus, Selena Gomez, the Jonas Brothers and many others.
Jimenez was born in Georgia, but she has lived in Germany and in several states in the U.S., because her father was in the Army. She grew up listening to such favorite artists as Tori Amos, the Beatles and Michael Jackson, and more recently to Adele and Coldplay. When she was 15, she formed a singing duo called Ceylon with her sister Heather Renee, and they released two CDs. The duo won a couple talent shows, and they eventually showcased for several record labels in both New York and Nashville.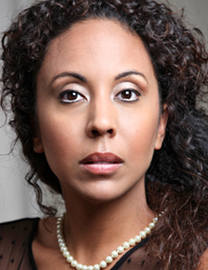 However, the duo eventually broke up when their showcases did not result in a label deal. Jimenez subsequently met and married her husband Roberto, and she focused on being a vocal coach. During the period she lived in Los Angeles, Jimenez trained under renowned vocal coach Seth Riggs (who has taught Michael Jackson, Barbra Streisand and many others), and she has become a successful vocal coach teaching Riggs' Speech Level Singing method.
After moving to Virginia, Jimenez began working on her first EP as a solo artist. She decided to collaborate with producer Brian Reeves, whom she met when she was in L.A. "I started recording in January (2012) with Brian, and he's been great to work with," said Jimenez. "I've been flying back and forth between Los Angeles and Virginia. We're recording the EP song-by-song; we've already released four songs."
Currently, Jimenez is looking forward to releasing her EP this October, and she's also planning to film videos of her songs "Fight For You" and "Fate." Notably, she will be shooting these two videos in Paris this August (her husband Roberto owns a film/TV production company and works with filmmakers there).
After she returns from Paris, Jimenez will begin touring in Virginia, and then branching out to other areas. Initially, she'll be performing acoustic shows with a pianist, and then she plans to put together a band.
Top Five Vocalists Of The Month
"BEST VOCALIST OF THE MONTH" WINNER
Song Title:
"Fight For You."
Performed by:
Performed by Rebecca Jimenez of Woodbridge, VA. Written by Rebecca Jimenez.
MORE BEST VOCALISTS OF THE MONTH
Comments