Frank Hurd Named October "Best Vocalist Of The Month" With His Song "By Your Side"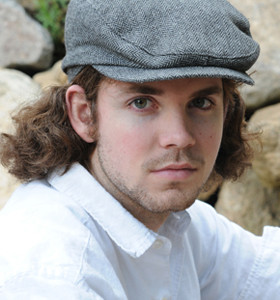 Frank Hurd, a promising acoustic/alt. singer/songwriter based in Warwick, Rhode Island, has won the October SingerUniverse "Best Vocalist Of The Month" Competition, for his performance of his song "By Your Side". This song is included on Hurd's 7-song EP, Pressed For Time, which he released independently last month (September 2012).
"By Your Side" is an appealing, melodic ballad in the vein of James Blunt or James Morrison. The song starts off with just piano and lead vocals, and then gradually builds into a full band sound, with background harmonies and a string arrangement. "By Your Side" provides an excellent showcase for Hurd's clear, soulful vocal performance, which comfortably soars into a higher melodic range. Notably, this recording was produced by Hurd, and he plays piano, guitar, and programmed the strings. He enlisted the help of some musician friends, who played the bass and drum parts.
Hurd was born and raised in Rhode Island, and he was inspired early on by listening to such favorite artists as the Beatles, the Eagles, James Taylor, and later on by Gavin DeGraw. Up through high school, Hurd was actually more involved with playing baseball and basketball, but a sports injury led to him concentrating on music instead.
For college, Hurd moved south to North Carolina to attend Elon University, where he subsequently graduated with a major in Music Technology (recording arts). "It was during college that I fell in love with music," explained Hurd. "I learned about music theory, and I taught myself to play guitar and piano better. I also played some solo shows and formed a band with some friends."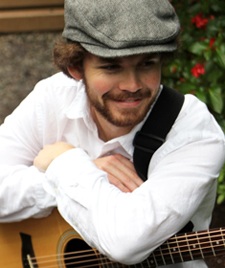 With his band called American Blend, Hurd recorded & released in late 2011 an EP titled Phoenix Highway. However, he decided to focus on being a singer/songwriter, and then wrote & recorded his 7-song solo EP, Pressed For Time, which includes "By Your Side." Hurd was able to record this EP in several locations and with virtually no budget, yet the sound quality and production still comes across well.
With the release of Pressed For Time, Hurd is actively promoting the EP via live performances and online marketing. "I'm trying to get as much exposure as I can," said Hurd. "I performed at The Cutting Edge music conference in New Orleans, and I've also played shows in Rhode Island and North Carolina."
Currently, Hurd is also writing songs for his next project, which he hopes will be a full album release. "I want to explore more songwriting,–for my own releases, and to write for other artists," he said. "I'm also planning to relocate, and I've been working with a music publishing company in Los Angeles."
Top Five Vocalists Of The Month
"BEST VOCALIST OF THE MONTH" WINNER
Song Title:
"By Your Side."
Performed by:
Performed by Frank Hurd of Warwick, Rhode Island. Written by Frank Hurd.
MORE BEST VOCALISTS OF THE MONTH
Comments