Stefani Rose Named December "Best Vocalist Of The Month" With Her Song "Reaching Out"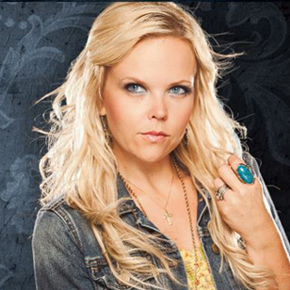 Stefani Rose, a promising country singer & writer based in Ladera Ranch, CA (in Orange County), has won the December SingerUniverse "Best Vocalist Of The Month" Competition, for her performance of her song "Reaching Out" (co-written by Tim Acito). This song is included on Rose's 4-song EP Reaching Out, which she released independently in October (2012).
"Reaching Out" is a melodic, uptempo country song which provides a fine showcase for Rose's clear, expressive lead vocals. This recording starts softly with graceful guitar and piano tracks, and then builds into a full-band sound by the chorus. The song continues to build energy and momentum, bolstered by Rose's harmony vocals and a good string arrangement. "Reaching Out" was produced by Rose and recorded at OmniSound Studios in Nashville, with help from engineer Rory Rositas.
Rose was born in Las Vegas, and then mostly grew up in Palm Springs, CA. Her father was an entrepreneur who owned a bar, and he encouraged Rose to sing and perform at a young age. She sang in commercials and entered pageants as a young girl. Rose was also inspired by listening to such favorite artists as Dolly Parton, Reba McEntire and Willie Nelson.
For high school, Rose attended the prestigious Idyllwild Arts Academy in California, where she studied theater. And then for college, Rose received a scholarship and went to SUNY University at Purchase, NY, which is a well known conservatory. Upon graduating as a theater major, she impressivelyt went to Yale University, where she subsequently received a Master's Degree from Yale's School Of Drama.
Here's the video of Stefani Rose's song "Reaching Out.".
However, it was also during her time at Yale that Rose's life changed due to a tragic experience—she was the victim of an attack and attempted rape in her apartment. "Previously I was always outgoing and loved performing, but after this happened I didn't want to perform and I stopped singing for a long period," explained Rose. "I was depressed and needed space for awhile."
Rose moved back to California and married her husband, Kevin, and they have a son, Niko. Then last year (2011), Rose started to renew her love for music and performing, and she began writing songs for her EP. "Working on my EP Reaching Out was my way of getting back into music. I love writing and singing again," she said.
With the release of her EP, Rose has been performing many live shows, including charity events to raise money for the Epilepsy Foundation (her son Niko was diagnosed with epilepsy). She recently performed at the Rose Bowl in Pasadena, CA for the Walk To End Epilepsy, and she will be performing in Minnesota for an United Way/Best Buy charity event.
Top Five Vocalists Of The Month
"BEST VOCALIST OF THE MONTH" WINNER
Song Title:
"Reaching Out."
Performed by:
Performed by Stefani Rose of Ladera Ranch, CA. Written by Stefani Rose & Tim Acito.
MORE BEST VOCALISTS OF THE MONTH
Comments