Pedro Jose Named August "Best Vocalist Of The Month" With His Song "In My Life"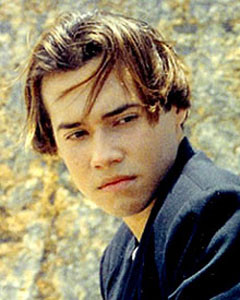 Pedro José, a talented, Latin/pop singer & songwriter based in Humacao, Puerto Rico, has won the August SingerUniverse "Best Vocalist Of The Month" Competition, for his performance of his song "In My Life." José is a successful, pro singer who performs steadily in Puerto Rico with his band Indigo, and he is also completing songs for his debut CD release.
"In My Life" is a romantic, heartfelt pop ballad, which is reminiscent of Marc Anthony's stirring ballad style. This song has a beautiful melody, particularly in the chorus, where the melody lifts up to create an emotional, soaring feeling. The recording of "In My Life" also provides an excellent showcase for José's passionate lead vocals.
José was born in Humacao, and raised in Las Piedras, another city in the Eastern region of Puerto Rico. He started singing at a young age, and began taking piano lessons at age 9. When he was 15, José wrote his first song (called "Esperanza d Amor"), which ended up winning three awards at the Festival San Juan de la Cancion (for Best Song, Best Vocalist and Best Performance). "Winning three Festival awards was a great experience," recalled José. "It gave me the confidence to believe I could have career as an artist and songwriter."
José has steadily worked on his music since, although he also furthered his academics and education. He attended Sagrado Corazon University in Puerto Rico, where he subsequently graduated with a B.A. in Telecommunications. Following college, José has concentrated on his songwriting and performing. He is currently preparing to record his first, full CD, which will have at least 10 songs.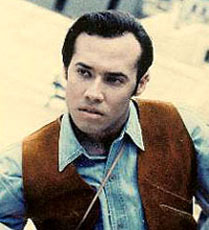 For "In My Life," José wrote this song with his friend, Miguel Trinidad. "When I heard the melody that Miguel had written, I loved it," said José. "I wrote lyrics to it, and also added more melody lines. [I view it as] a contemporary country love song, with the lyric theme focusing on eternal love. We then went to the studio to record a demo with Perucho, who is a gifted and talented producer (who was nominated for a Latin Grammy in 2003). We recorded this demo in an hour, with vocals and everything."
This recording of "In My Life" is a solid demonstration of José's performing and writing skills. His upcoming CD should be worth looking out for. "My plan is to continue learning and growing in music, and write good, powerful songs. It is an honor and blessing to have music in my life. Music and love go together in my case, and music gives me the perfect chance to combine all my emotions, feelings and thoughts."
Top Five Vocalists Of The Month
"BEST VOCALIST OF THE MONTH" WINNER
Song Title:
"In My Life".
Performed by:
Performed by Pedro José of Humacao, Puerto Rico. Written by Pedro José and Miguel Trinidad.
MORE BEST VOCALISTS OF THE MONTH
Comments