Noel Named September "Best Vocalist Of The Month" With Her Song "Defenseless"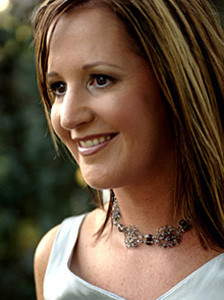 Noel, a gifted, modern pop/electronic singer & songwriter based in Boston, MA, has won the September SingerUniverse "Best Vocalist Of The Month" Competition, for her performance of her song "Defenseless" (which was co-written by Christian B. & Marc Dold). This song is featured on her upcoming, 12-song CD Defenseless, which will be released in late September.
"Defenseless" is a very distinctive, passionate uptempo tune, which blends the ethereal, new age style of Enya with the pop/classical vocals of Charlotte Church. This song has a beautiful melody, particularly in the chorus, where the melody and harmonies combine to create an emotional, soaring feeling. "Defenseless" also provides a showcase for Noel's expressive vocals, her skillful piano playing, and outstanding production by Christian B. & Marc Dold (their company is Swiss American Federation), who are known for their remixes of hits by Celine Dion, Nelly Furtado, Sarah Brightman and Peter Gabriel.
Noel was born and raised in the small, fishing village of Wickford, Rhode Island. She grew up in a classical music environment; both her mother and grandmother were opera singers. Noel began playing piano at age 7, and she would sing at church, weddings, and at recitals. For college, she attended the respected Boston Conservatory of Music, where she was a voice performance major and a piano minor. After graduating, she joined the Tanglewood Festival Chorus with the Boston Symphony Orchestra, and she also was a guest vocalist with the Boston Pops Orchestra and the John Oliver Chorale
In 1999, she met producer/engineer John Weston of Futura Productions, who became an important contributor to Noel's development as a recording artist. "I met John during a musical theater project, and I played him several of my songs," recalled Noel. "He really liked my music, and he encouraged me to explore a more electronic music direction, such as Bjork, Enya and Madonna. I began recording with John. He would record my piano and vocals, then he would find arrangers and do the full productions."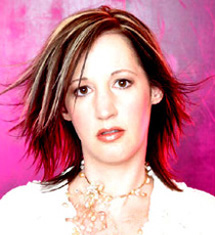 The songs produced by Weston received an excellent response, and led to Noel being hired to sing for many movie projects. She has sung in several films scored by Los Angeles composer Brian Tyler, including The 4th Floor, The Big Empty and Jane Doe. In addition, two of her songs were featured in the film, The Last Blue Day. Then in April 2004, she met Christian B. & Marc Dold, who produced "Defenseless" and another song for her CD.
With the imminent release of Noel's album, this is a very hectic yet rewarding period for her. She has put together a six-piece band, and they will be performing shows in Boston and New York City. "I've also been asked to sing on the new version of a famous Playstation game," said Noel. "Also, I'm looking to do more film work, get management, plus distribution for my CD. I'm very excited to release my CD, which I believe represents [a new sound] that people haven't quite heard before."
Top Five Vocalists Of The Month
"BEST VOCALIST OF THE MONTH" WINNER
Song Title:
"Defenseless".
Performed by:
Performed by Noel of Boston, MA. Written by Noel, Christian B. & Marc Dold.
MORE BEST VOCALISTS OF THE MONTH
Comments