Debbie Hennessey Named February "Best Vocalist Of The Month" With "Good As Gone"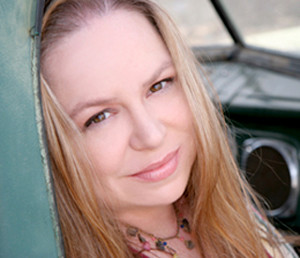 Debbie Hennessey, a talented singer & writer based in Los Angeles, CA, has won the February SingerUniverse "Best Vocalist Of The Month" Competition, for her performance of the new song, "Good As Gone" (which was written by Mark Luna, a songwriter & vocalist who's had cuts with Trisha Yearwood and Shawn Colvin). This song is the title cut on her upcoming, 13-song CD Good As Gone, which she will be releasing independently this April.
"Good As Gone" is an appealing, uptempo country song, which provides a terrific showcase for Hennessey's rich, distinctive vocals. Hennessey has a voice which sounds authentic and soulful, and it's a pleasure hearing her vocals (lead & harmonies) on this track. The recording is skillfully produced by Rye Randa (a writer/producer & artist who has won major song competitions and written for Three Dog Night). The engineer on this cut is Frank Rosato, who is also part of her studio team.
Hennessey grew up in a small, Connecticut town named Weatherfield (near Hartford), where she began to sing and play guitar at a young age. She grew up listening to rock, soul and country songs, and she enjoyed playing the Johnny Cash and Glen Campbell albums that her parents had. When she was 12, her family moved to Santa Rosa, CA (near San Francisco), where she sang lead in rock bands during junior and senior high school.
After high school Hennessey fronted several other bands in the area, but eventually she decided to move to Los Angeles to further pursue her music career. "It was in L.A. that things started to come together," she explained. "I met some great songwriters, and there were many talented musicians to work with. In 2002 I recorded my first album Rustic Heart here." The 8-song Rustic Heart was also produced by Rye Randa, and it featured the single "Midnight To Cinderella" (written by Paulette Miechle), which received national airplay, and led to Hennessey being named by New Music Weekly as their 2004 AC Artist Of The Year. In addition, "Midnight To Cinderella" was chosen to be on the CMT (Country Music Television) New Music Collection 2005 CD alongside songs by prominent artists Miranda Lambert, Sugarland and Deana Carter.
Now in 2006, Hennessey is completing her new album Good As Gone, which she is very excited about. "I'm so proud of this new CD," said Hennessey. "I'm happy that my (five-member) band is playing on the new album, and it's coming out well. I co-wrote two of the songs, and I also recorded some great new songs by very talented writers."
Hennessey is looking forward to promoting her new CD via a web campaign, and by performing many live shows, both with her band and as a solo, acoustic artist. She also enjoys performing at charity concerts. During the past year, Hennessey has played gigs on behalf of the American Cancer Society, and for the ASPCA (American Society for the Prevention of Cruelty to Animals).
Top Five Vocalists Of The Month
"BEST VOCALIST OF THE MONTH" WINNER
Song Title:
"Good As Gone"
Performed by:
Performed by Debbie Hennessey of Los Angeles, CA. Written by Mark Luna.
MORE BEST VOCALISTS OF THE MONTH
Comments