Margot Blanche Named April "Best Vocalist Of The Month" With Her Song, "At The End"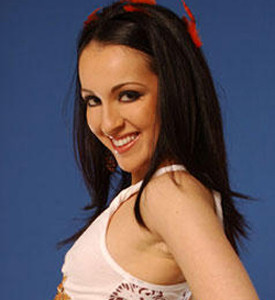 Margot Blanche, a talented pop/R&B singer & writer based in New York City, has won the April SingerUniverse "Best Vocalist Of The Month" Competition, for her performance of her song "At The End". Blanche is currently writing and recording the songs for her 12-song debut CD, which she is co-producing with Atlanta producer/musician Terrance Lewis. This album is slated for release this fall.
"At The End" is an intimate yet powerful R&B ballad, which is reminiscent of acoustic soul ballads sung by Mariah Carey and Joss Stone. The recording is sparse and simple, featuring only Blanche's lead vocal performance and her piano playing. Yet the song is very effective – it not only provides a showcase for Blanche's impressive vocal ability, but also demonstrates that she is a capable, thoughtful songwriter.
Blanche was born and raised in Hong Kong, and her parents are of French and Filipino descent. She grew up listening to the classical music (Mozart and Beethoven) that her father loved, and to the Motown/pop music that her mother loved. Blanche did train with a classical vocal coach, and at age 11 she won the youth competition of the prestigious Hong Kong Music Festival. She went on to win other competitions, and at age 15 she was accepted as a pupil of the prominent Hong Kong opera diva, Katusha Fraser.
After high school, Blanche decided to move to New York, where she attended the Parsons School Of Design in Manhattan (which she later graduated from). She also began seriously pursuing her career as a pop/R&B artist – she went to many auditions and started writing songs. Blanche did sign with a management company, but this relationship didn't work out because they wanted her to sing and record songs that she felt didn't fit her.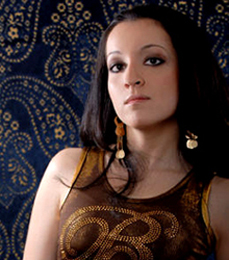 Then in 2006, Blanche began recording her songs on her own, and she released a four-song CD in August. It was a month later that she recorded the piano/vocal demo of "At The End" at her home studio. "'At The End' is a song about getting over my insecurities – it's a song that people can relate to," explained Blanche. "I wanted to write a song about not feeling so bad – about at the end of the day, you're the only person who can love or fix yourself."
"At The End" and Blanche's other recent songs ("Serenade My Soul" and "Inside Out") provide a good indication of what listeners can expect when she releases her full CD later this year. "I'm excited about recording my album with Terrance Lewis – the songs will have some Motown soul, jazz and blues," she said. "The album is about halfway done. Also, I'm putting a band together, and we'll be performing a lot in the New York area."
Top Five Vocalists Of The Month
"BEST VOCALIST OF THE MONTH" WINNER
Song Title:
"At The End"
Performed by:
Performed and written by Margot Blanche of New York, NY.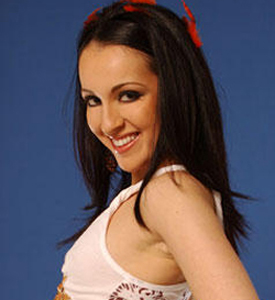 MORE BEST VOCALISTS OF THE MONTH
Comments