Amali Ward Named April "Best Vocalist Of The Month" With Her Song "Running"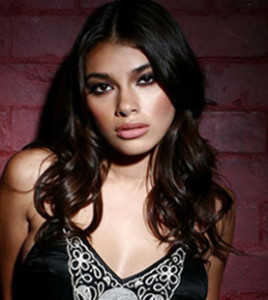 Amali Ward, a promising pop/R&B singer & writer based in Sydney, Australia, has won the April SingerUniverse "Best Vocalist Of The Month" Competition, for her performance of her song "Running" (co-written by Beau Golden). Ward, who has previously released her five-song EP Amali Ward, has recently recorded "Running" for her upcoming debut album project, and she has just finished filming a video of this song.
"Running" is an appealing, uptempo pop/funk tune, which mixes the modern soul performance of an Alicia Keys, with the old school R&B sound of Chaka Khan with Rufus. This recording also showcases Ward's eight-piece live band, with her three-piece horn section (Casey Golden, Michael Votano and Paul Spaccavento) being prominently featured. Notably, Ward, who is only 19, skillfully produced this cut.
Ward was born in Sydney, but she grew up on the southern Australian island, Tasmania. She learned to play piano at age five, and was inspired by such artists as Michael Jackson, Stevie Wonder and Aretha Franklin. In her early teens she began entering talent competitions, and impressively, in 2004 she became a finalist on the Australian Idol TV series. "It was quite an experience, making the Top 12 of Australian Idol when I was 16," she said.
Now in 2008, Ward is attending the University of Sydney and is studying Design Computing. However, she is also seriously focused on her music career, which includes developing her songwriting, recording and performing. Last year she released her EP Amali Ward, which has sold well on iTunes and helped her build a strong internet profile – her MySpace page has attracted an impressive 163,000 visitors to date.
Ward's EP has also garnered positive responses from both music critics and fans. She received a rave review from the Daily Telegraph, and her EP received a MusicOz award. In addition, Ward was a previous runner-up (Nov. 2007) in our SingerUnverse Best Vocalist competition, for her song "You've Got Nothing."
Currently, Ward is touring with her 8-piece band, which has played several music festivals in Australia (including the prominent East Coast Blues and Roots Festival, which has hosted acts like Joss Stone and John Mayer). In addition, she is writing and recording new songs for her debut album project. And in the coming weeks, she plans to start shopping to record labels for her upcoming album release.
"BEST VOCALIST OF THE MONTH" WINNER
Song Title:
"Running."
Performed by:
Performed by Amali Ward of Sydney, NSW, Australia. Written by Amali Ward and Beau Golden.
MORE BEST VOCALISTS OF THE MONTH
Comments