Jana Mashonee Named March "Best Vocalist Of The Month" With "A Change Is Gonna Come"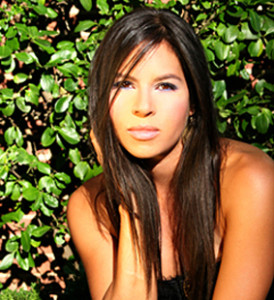 Jana Mashonee, a talented soul/R&B singer & writer based in Greenwich, CT, has won the March SingerUniverse "Best Vocalist Of The Month" Competition, for her performance of the Sam Cooke classic song, "A Change Is Gonna Come." Mashonee will be independently releasing her third album, New Moon Born, next month (April 2009).
Mashonee's rendition of "A Change Is Gonna Come" is faithful to the spirit of this '60s soul standard, yet it also impressively showcases her own powerful vocal style. This version starts out intimate and understated, then gradually builds in emotion and energy. Mashonee's "A Change Is Gonna Come" also features guitarist Derek Miller (a Juno award winner), and a video has been made of this song.
Mashonee, who is of American Indian ancestry, grew up in Charlotte, NC, where she was first introduced to music by her father (who is a singer and drummer). She started to play piano when she was seven, and began performing as a singer during her high school years. Mashonee subsequently attended and later graduated from Davidson College, a prominent liberal arts school in Charlotte.
Soon after graduating, Mashonee signed with Curb Records and released a single. However, she left Curb and focused more on her own songwriting. "After Davidson (and Curb), I wanted to take a personal journey, and I decided to move to the New York area," explained Mashonee, "It was there that I met Stephan Galfas, who has become my writing collaborator, co-producer, and my manager." Galfas is known for his work with Cher, Kool & The Gang, George Clinton and E.L.O.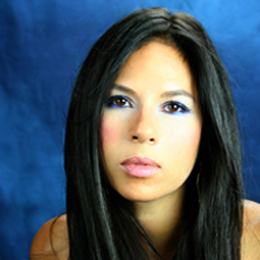 Mashonee has previously released two albums: American Indian Christmas (in 2005) and American Indian Story (2007). Notably, American Indian Story was nominated for a Grammy award, for Best American Indian Album. And both of these album have won NAMMYs (Native American Music Awards).
Currently, Mashonee is about to release her third album, New Moon Born, which marks a new direction for her. The songs (and lyrics) are more mainstream pop, with less emphasis on Native American themes. "My new album is in a more pop direction, although my music will always have that Native American spirit in me," she said.
In addition to promoting her new album, Mashonee will be touring steadily, performing shows with her band and playing solo. She also is beginning to pursue acting – she recently starred in an independent film named Raptor Ranch, which will be released later this year. "Music definitely remains my priority, but I there are a couple good possibilities in movies coming up."
Top Five Vocalists Of The Month
"BEST VOCALIST OF THE MONTH" WINNER
Song Title:
A Change Is Gonna Come."
Performed by:
Performed by Jana Mashonee of Greenwich, CT. Written by Sam Cooke
MORE BEST VOCALISTS OF THE MONTH
Comments