Jimmy Lehoux Named September "Best Vocalist Of The Month" With "Even When It Rains"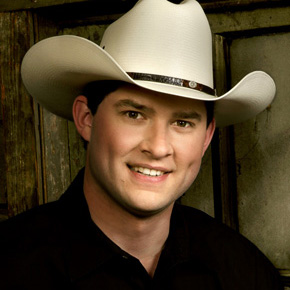 Jimmy Lehoux, a talented country artist based in Manchester, New Hampshire, has won the September SingerUniverse "Best Vocalist Of The Month" Competition, for his performance of the song "Even When It Rains" (written by Tony Martin). "Even When It Rains" will be included on his upcoming album, Thirteen, which will be released at the end of this year or in early 2011.
"Even When It Rains" is graceful, midtempo ballad which has a classic country feel reminiscent of George Strait and Randy Travis. This song has an easy-going style which is pleasant to listen to, and it provides a fine showcase for Lehoux's rich, soulful vocal performance. "Even When It Rains" was expertly produced by Tom McBee of Nashville, who produced all the songs on Lehoux's album.
Lehoux was born and raised in Manchester, NH. When he was nine, he started to perform as a lead singer in church, and he also learned to play guitar. Lehoux was inspired by listening to such favorite artists as George Strait, Kenny Rogers and Ronnie Milsap. "Even though I grew up in New England, I knew early on I loved country music and wanted to sing and write country songs," recalled Lehoux.
Following high school, Lehoux attended Rivier College in New Hampshire for three years, but he then decided to focus fulltime on his music career. In 1999 he recorded his first album Born On The Tracks, and he moved to Nashville in 2000 to develop his songwriting and establish contacts. However, in 2003, he and his wife Kate decided to move back to Manchester to start a family.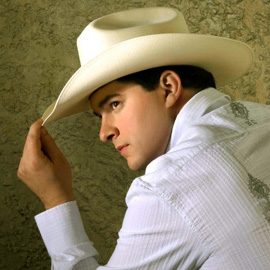 "I still commuted back-and-forth many times to Nashville, and things picked up in 2006 when I met producer Tom McBee," explained Lehoux. "Tom and I started to work together on an album, and we decided that this album would feature great new songs by top Nashville writers. So we were able to get terrific songs by such A-List writers as Brett James, Ken Bell, Tony Martin and Liz Miller."
Lehoux's new album Thirteen has now been completed and is ready for release. However, due to interest from some major labels, Lehoux and his manager Gary Crane (of Capital Productions) are currently deciding whether to release this album independently or via a major label.
In the meantime, Lehoux continues to perform steadily with his longtime band (Scot Gibbs, guitar; Greg Gagne, drummer; Vinnie Marisola; fiddle & steel guitar; Jared Williams, bass & vocals; and Al Gagnon, keyboards). The band has opened for many stars, including Charlie Daniels, Alabama, Little Feat, Marshall Tucker Band, Phil Vassar and LeAnn Rimes. Notably, Lehoux & band also opened up for Kenny Chesney at Gillette Stadium in Foxboro, MA.
Top Five Vocalists Of The Month
"BEST VOCALIST OF THE MONTH" WINNER
Song Title:
"Even When It Rains."
Performed by:
Performed by Jimmy Lehoux of Manchester, NH. Written by Tony Martin.
MORE BEST VOCALISTS OF THE MONTH
Comments