Hit R&B Artist J. Holiday Talks About His Album, Round 2, And Hit Single "It's Yours"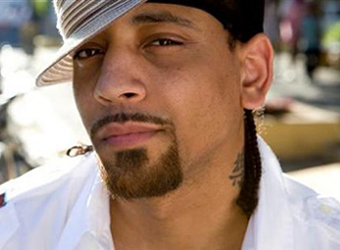 It may seem a bit cliche to use J. Holiday's name as a metaphor for his burgeoning career, but it works—there's been a lot to celebrate, including two hit singles and a recent Grammy nomination, since the multi-talented Washington, D.C.-based R&B singer released his debut album Back of My Lac' in late 2007. Now, with the release of his anticipated follow-up collection Round 2, he's ready for what he calls his "Mike Tyson knockout in Round 2." The album's seductive lead single "It's Yours," which features Holiday's trademark falsetto flourishes, was the #1 most added R&B song the week it was released.
Considering the cross-genre success the singer enjoyed with Back of My Lac', the new album arrives with both great momentum and even higher expectations. In addition to BET and American Music Award nominations for Best Male R&B artist, the gold selling album—which debuted at #5 on the Billboard 200 and #1 on the Top R&B/Hip-Hop Albums Chart—earned Holiday a Grammy nomination for Best Contemporary R&B Album. His hit single "Bed" reached #5 on the Billboard Hot 100 and #1 on the R&B/Hip Hop chart. Its follow-up "Suffocate" hit #18 on the Hot 100 and #2 R&B/Hip-Hop. His popular video for "Suffocate," which was shot in Paris and featured the same model, Jennifer Gordon, from his "Bed" clip, was a hit on BET's 106 & Park.
Focused clearly on the future, Holiday—whose real name is Nahum Grymes—reflects in typically understated fashion, "I'm glad about the Grammy nomination, which means I have the respect of my peers. It's nice to be recognized for putting out real music. But even with that, I don't feel I've really arrived yet. You always balance your hopes about what the fans will appreciate versus the reality that it might not work out. The key is to keep moving forward, making the best records I can, and aim as high as possible in whatever I do. If doing well in music means that opportunities in TV, film or having my own clothing line come my way, I can't just dive in because the opportunity is there. I have to think everything through and make sure I can really be successful at it."
The widespread popularity of Back of My Lac', which sold over 700,000 globally and especially well in the U.K. and Japan, gave the singer a chance to hit the road and woo fans from Texas to Tokyo. After breaking through as part of R. Kelly's 40-city Double Up tour alongside Ne-Yo and Keyshia Cole, he co-headlined 21 dates across the U.S. with fellow crooner Trey Songz. Between dates, he also found a few hours of studio time to add his vocals to Fat Joe's rap hit, "I Won't Tell."
"This all goes back to growing up in D.C. and making sure I concentrated on the straight path," he says. "My mother was a preacher and nobody wanted to mess with her, so my friends made sure I stayed out of trouble. She and my older sister were always singing around the house and from the time I was 14, I knew that I wanted to be a professional singer. So while I'm still new to all this, I also feel seasoned. A lot of the game I can do without, but I love being on stage. So I just lose myself in that. And at the end of the day, I'm first and foremost a fan. On the Double Up tour I'd perform first, then go sit in the crowd for the rest of the show. People never understood that. For me, it wasn't so much about being seen, it was about watching R. Kelly and Keyshia and Ne-Yo. I was out there taking notes, learning from the best. On some level, as the new guy, I had to prove that I could hold my own with them."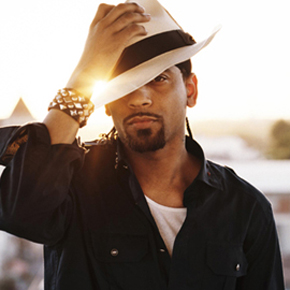 One of the fruits of having a hit debut album is the chance to work with the best writers and producers the second time around, and Round 2 boasts an impressive roster. "It's Yours" springs from StreetLove production/writing team members Big Reese (Mario, T.I., Andre 3000, Pink) and Jasper Cameron (Ciara, Tiffany Evans, Christina Aguilera). "Lights Go Out," which Holiday describes as a "dawdling, dripping, soul-slathered freak fest," was produced by XXXXX. While the album includes its share of stripped down ballads ("Forever Ain't Enough"), 80's styled R&B ("Fall") and synthesized hooks (as on the high spirited "Fly"), fans of edgier fare will gravitate to tracks like "Wrong Lover," a collaboration with Miami-based hard core rapper Rick Ross.
Holiday also tackles some weightier issues on "Homeless," a probing social commentary song featuring Cee-Lo. The track is the pre-cursor to a larger endeavor: "I'm working on a homeless awareness campaign. I'm actually in the process of starting a foundation. I'm just trying to do my part; it's an issue I feel people don't pay enough attention to. It's always been in the back of my mind, and now I'm in a position to better address it. This isn't to get any personal recognition, it's just to show how many people this still affects. I'm coming at this not looking at myself first at all." Holiday plans to appear in a TV commercial, dressed in rags and posing as an indigent on New York City's unforgiving streets, as passersby step over him.
"I'm definitely on another, more mature level now," Holiday says. "Some of the songs on this album you'd never have heard on the first album. And it's going to continue to be a growth process. I hope my music never stays the same. I don't want to be stuck in a box. I want people to say 'I like J's music' and not 'Did you hear that one song he did?' Being inside the game has given me a whole different perspective. I would like to think that I'm very good at what I do, and I believe in my craft, but I still feel blessed. I have done a lot more than some very talented people who were in my position at one point in time, in the time frame that I've done it. I'm still new to all this. But I can't worry myself about what other people are doing. I know just by staying me, my music is going to stand on its own. I'm very conscious and music is the number-one source of expression and emotion You don't have to listen to me, but I'm just trying to let you know of another perspective."
Jonathan Widran is a free-lance music/entertainment journalist who contributes regularly to Music Connection, Jazziz and All Music Guide. He can be reached at Few522@aol.com. He is also on Google+

Comments