Kathryn Shipley Named June "Best Vocalist Of The Month" With "Shine Your Love"
Kathryn Shipley, a talented gospel/soul artist based in St. Charles, Missouri, has won the June SingerUniverse "Best Vocalist Of The Month" Competition, for her performance of the song, "Shine Your Love" (written by Gar Francis). This song has been released as a single on Bongo Boy Records, and it's receiving good feedback and exposure.
"Shine Your Love" is a well-crafted, gospel/soul song, which is in the vein of the Staple Singers and other classic soul artists. This song provides a fine showcase for Shipley's heartfelt, expressive vocal performance. This recording was expertly produced by Gar Francis (of Scotch Plains, New Jersey) and Eric Barfield (of Nashville). Barfield played keyboards on the song, and Francis played guitar. Another key element of the song is its strong chorus, which features background vocals by a gospel choir.
Shipley is from the small town of Louisiana, Missouri, and she now lives in St. Charles, which is near St. Louis. Interestingly, the first instrument she learned to play was saxophone, and she didn't become active as a singer until years later. It was in 2013 that Shipley began singing in a small church and was the interim worship leader for a short time, before moving on to a larger church to be a vocalist. She also worked on the music business side, managing some other artists.
More recently, Shipley began writing songs and recording demos. Last December (2016) she found out about the independent label, Bongo Boy Records, and contacted them. "I found them while surfing the net, and I sent them my song 'Tiny Little Chapel'," she said. "Gar Francis of Bongo Boy said he really liked my singing, and he said he had the perfect song for me. Then he played me [a demo of] his song 'Shine Your Love,' and we decided to work together on this song."

Here's the video trailer of Kathryn Shipley's single, "Shine Your Love."
Shipley's recording of "Shine Your Love' has received good reviews, and it has been nominated for a Josie Music Award in the Gospel/Blues category. The song also appears on a compilation album released by Bongo Boy Records.
Notably, the positive recognition Shipley has received for "Shine Your Love," has led to her and Bongo Boy collaborating on a full album project. "I have five songs written," she said. "Me and Gar (Francis) are trying to do a whole album." So it looks like Shipley is reaching a new level of success, teaming up with Francis (and CEO Monique Grimme) at Bongo Boy Records on a promising, new album project.
"BEST VOCALIST OF THE MONTH" WINNER
Song Title:
"Shine Your Love"
Performed by:
Kathryn Shipley of St. Charles, Missouri. Written by Gar Francis.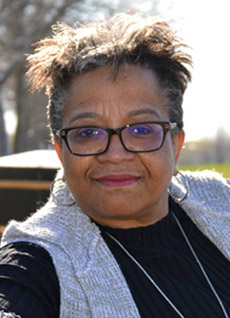 MORE BEST VOCALISTS OF THE MONTH
Song Title:
"So I Know I'm Not Dreamin'" (acoustic/folk)
Performed by:
J Nelson K of River Vale, New Jersey. Written by John Nelson Kullberg.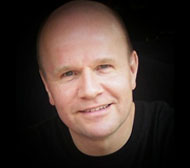 J Nelson K
Song Title:
"Because I Knew That You Loved Me" (rock/acoustic)
Performed by:
Tracy Hannemann of Milwaukee, WI. Written by Jim Bohn.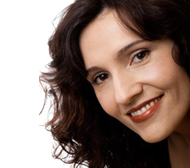 Tracy Hannemann
Comments