Acclaimed Actress/Singer Keke Palmer Talks About Her Debut Album, So Uncool (2007 Interview)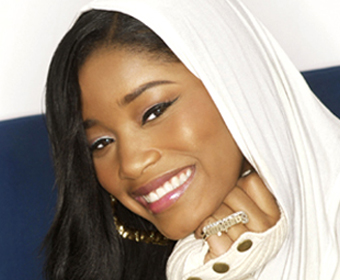 Most 13-year-old girls are in transition between childhood and their teenage years. But for 13-year-old Keke Palmer, the transition involves moving between acting and singing. At her tender age, she is already known for playing the lead role in the acclaimed movie, Akeelah And The Bee. Palmer has also had key roles in the hit movies Barbershop 2: Back in Business, Tyler Perry's Medea's Family Reunion and Jump In. Now the Chicago native is working with some of the hottest names in the music industry in preparation for the Sept. 18 release of her debut album So Uncool, on Atlantic Records.
Palmer recently took time from her busy schedule to discuss her career as an actress, and her love for singing that has inspired Palmer to write and perform the music that she hopes will connect with a generation of teens just beginning to learn about life and love.
Although her first professional work was as actress, Palmer has been singing since she was very young. She first performed for an audience in her hometown church, where she sang "Jesus Loves Me" at age five. Her mother, also a singer, had a home recording studio where Palmer continued to work on her vocal skills as she grew.
At age 10, Palmer auditioned for a role in an off-Broadway production of The Lion King. Although she didn't get the part, she was bitten by the acting bug. Her family moved to California and she hired professional representation. In 2004, she won the next role she auditioned for: opposite Queen Latifah in Barbershop 2: Back In Business. "It was amazing working with her," said Palmer, "I couldn't believe it."
Although she has never taken acting lessons, Palmer has landed several important roles. She has appeared in the CBS series Cold Case, and was chosen from a nationwide search to play opposite William H. Macy in the TNT Original movie Wool Cap, which earned her a Screen Actors Guild nomination, making her the youngest actress (then age 10) to receive a nomination in the Lead Actress category.
In 2006, Palmer played the lead, breakout role of Akeelah Anderson in the award-winning film Akeelah And The Bee. This role led to Palmer's winning the 2007 NAACP Image Award for Outstanding Actress in a Motion Picture as well as a ShoWest Award for Most Promising Actress. Later that year, she found herself working with Tyler Perry in Medea's Family Reunion, which was #1 at the box office for two weeks. Her next role was for the Disney Channel as the lead character in the hit movie Jump In.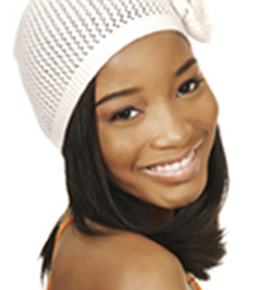 Palmer's musical success took hold almost as quickly as her acting. She was signed to Atlantic Records shortly after Akeelah And The Bee. In fact, her first recording, "All My Girlz" was for the movie's soundtrack. She also contributed her vocal talents to the Jump In soundtrack, and performed the end title song "Tonight" for Ben Stiller's smash movie, Night at the Museum.
Now, Atlantic Records is poised to release Palmer's debut album, So Uncool, which includes uptempo R&B tracks, inspirational songs and fun, youthful songs kids can relate to. The album's title reflects Palmer's philosophy. "I think people should celebrate whatever makes them unique and special, even being uncool is cool if you're being yourself," she reflected. The album's first single "Footworkin'" refers to a dance craze from her native Chicago. Other songs explore first love, teen crushes and inner beauty – all issues that face young teens.
Four of the songs were written by Palmer herself. "I write with my sister Loreal mostly, and a man named Toby Gad (international hit writer/producer who recently co-wrote "Big Girls Don't Cry" with Fergie)," she said. "First, we start with a chorus, and then we come up with the verses – what we want the song to say. We each have our own style and it all just comes together. Working with Toby was so amazing. He taught me so much and I really loved his accent." Other A-list writers and producers who worked with Palmer on the album include Rodney Jerkins, The Clutch, Focus, Mischka, Stone Stafford, Troy Johnson and Sauce and Soli.
Palmer has no intention of becoming one of the child star tragedies who find themselves lost in the world of parties and paparazzi. "I have my family around me and people who keep me grounded," she said. "I try to focus on my career and at the same time remember that I'm still really young and I have a lot of things I want to do (with my career)."
For the future, Palmer's plans include more great acting and singing roles. "I look forward to inspiring other people the way my life was influenced (by her idols Beyonce, Aaliyah, TLC and Brandy). And, "I'd like to win a few more awards," she laughed.
Lastly, when asked what advice she would give to young singers and actor who are trying to break into the industry, she said, "Stay focused and don't give up. Just believe in yourself and other people will believe in you."
Jayne Moore is a freelance music/entertainment journalist. She has launched a new service, writing bios, articles and press releases. Moore can be contacted at musicgerm@hotmail.com. You can also visit her website: www.musicgerm.com.
Comments