Hit Country Artist & Vocal Coach Lari White Helps Singers Worldwide With Her New Online Vocal School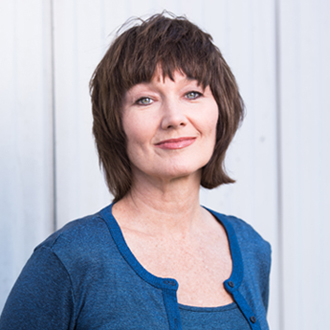 Lari White is a Grammy Award-winning country artist who's had several Top 10 hit singles. She's also been a successful record producer, label owner and actress. Notably, she has recently launched an Online Vocal School in partnership with ArtistWorks, where she can teach aspiring singers about vocal technique, performing onstage, singing in a recording studio, and how to be a professional in the music business.
As an artist, White first gained national attention in 1988 as a winner on You Can Be A Star, a talent competition that aired on The Nashville Network. She subsequently became a country star in the early 1990s, signing with RCA Records and releasing three studio albums and a greatest hits album. She had three Top 10 country hits ("That's My Baby," "Now I Know" and "That's How You Know (When You're In Love)") plus three more singles which made the Top 40. Her second album, Wishes, has been certified gold, and her greatest hits album, The Best of Lari White, was released in 1997. She has also released albums on Lyric Street Records, and on her own label, Skinny WhiteGirl Records.
White has won three Grammy Awards in the category of Best Southern, Country or Bluegrass Gospel Album, for her performances on the albums Amazing Grace: A Country Salute to Gospel (1996), Amazing Grace 2: A Country Salute to Gospel (1998), and The Apostle soundtrack (1999).
In addition, White has been described as a Nashville "Renaissance Woman" for her multi-faceted career. As a record producer, she produced Toby Keith's 2006 platinum album, White Trash with Money, becoming the first woman to produce an album for a male country superstar. She has also worked as a producer with Mac Davis, Billy Dean, and written songs for Tamy Wynette, Lonestar, Toby Keith and Danny Gokey.
White's accomplishments extend beyond the music field—she's also been a successful actress. She had a memorable role opposite Tom Hanks in the acclaimed hit movie, Cast Away, and she appeared alongside Gwyneth Paltrow and Tim McGraw in the 2010 film, Country Strong. She has also starred in films for Lifetime TV and CMT.
Impressively, White has also appeared in Broadway shows, making her debut in the musical Ring of Fire (based on the music of Johnny Cash). She also starred in the cabaret show My First Affair in New York City, and she has performed with Marvin Hamlisch, Michael Feinstein and the New York Pops, the Boston Pops, and the Nashville and Atlanta Symphonies.
For her new online school, which is called Online Country Vocals with Lari White, she is excited to have the opportunity to teach vocal students from around the world. "I think this is a beautiful opportunity to share my experiences as a professional musician, and to offer mentoring to young and aspiring musicians," she said.
White decided to launch her online vocal school with ArtistWorks, after a musician friend, guitarist Guthrie Trapp, raved about his experience launching a country guitar school with the company. "Guthrie told me what a great experience it's been working with ArtistWorks, and how cool it's been to connect with people from all over the world, with folks who are wanting to become better musicians," she explained.

Here's Lari White discussing her new online vocal school.
Soon after, White discussed with ArtistWorks the idea of launching an online vocal school. "When ArtistWorks approached me about being a vocal coach through this platform, it seemed like a natural next step. It would be a natural extension of what I've been doing in the studio, with the understanding that my approach as a teacher and a coach, was going to emphasize more than just singing technique and the mechanics of singing. I really wanted to approach the course as a vehicle for growing as a musician—how to be a better performer, and how to engage with an audience on a meaningful level.
"The design of the course would address and work in a broad range of musical study and experience, and I feel like that's what we've done together with the folks at ArtistWorks," said White. "I've just brought my experiences as a vocalist in a lot of different styles of music. Of course, my biggest commercial success has been in country music as a country singer, but I'm really interested in working with singers in all genres as musicians. We'll be teaching a lot of vocal mechanics and vocal techniques, and work specifically around the voice as the instrument. We'll also be covering a lot of other territory."
Besides teaching the traditional vocal coach lessons pertaining to vocal mechanics and techniques, White has the extensive, wide-ranging music background to help mentor students in performing, studio recording, selecting song material and other aspects of being a professional artist in the music business.
In particular, White has a unique background as a top record producer. "I've worked with vocalists really closely for years, in the capacity of a music producer," she explained. "I've worked with all kinds of vocalists—male and female, behind the microphone, where every little nuance and detail of the voice is under the microscope. I've always tried to work really closely with singers, to help them get exactly the performance and the sound, the texture, the tone and notes they wanted to accomplish, especially in the recording studio, where it's going to be recorded and captured forever."
When a student signs up for her online vocal school, White explains that there are four levels to explore and learn from. "The first level, Level 1, is a pretty holistic approach. I talk about engaging mind and body and spirit in the process of making music. So we start with body, stance, posture and core strength, to best make our physical body as the vehicle of the instrument itself. We talk about your health as a human being—what kind of fuel you put in your body, and how you train. We don't just discuss your vocal cords, your larynx and your specific instrument itself, but how you train your whole body for stamina, breathing, strength and control. So there's a whole section on the physical aspects of singing.
"In Level 1, there's also a whole section on engaging your mind—that's where we do a lot of music theory, fundamentals of music theory, getting familiar with other instruments. I use the piano a lot in this course because it's such a simple, clear instrument for singers to use. It's very simple, even if you've never played a piano, to have a piano app on your phone where you can access pitches and practice—not only to understand the basic keyboard, but pitch and tuning. So there's a whole section of engaging your mind, and there's another section on engaging as a spiritual being—whatever it is that animates us and gives us life, is what fuels the soulfulness of our music-making and allows us to connect to other human beings on a very primal, intuitive level. The goal of music is to connect on a level beyond intellect, and beyond language to a place that's spiritual.
"Level 1 and Level 2 are the most comprehensive. Level 2 covers a lot of really specific techniques: Messa di voce, and bends, licks and scoops, and explores different parts of your vocal range, from the modal voice, chest and head voice to falsetto. It gets into details and nuances of controlling the voice as an instrument."
For the upper two Levels, White covers more advanced topics pertaining to professional musicians. "We get into working with live musicians, writing charts, planning out a show, pacing a show, and choosing the material for your voice. We get into a deeper artistry—choosing the right cover song, and then into studio techniques, microphone techniques, and understanding how the voice gets recorded in the studio. This includes understanding how to communicate with an engineer, about the different sounds, colors, textures, and pieces of gear that you might use in the studio on the voice."
White is pleased to teach her online courses in partnership with ArtistWorks. "It's a really beautiful design, the way that ArtistWorks has created their platform. It's a unique way to interact with a coach. There's a curriculum of videos, with over a hundred videos of corresponding levels and techniques that build on one another. So there's a whole curriculum of videos that students can just watch, observe and learn from, practice with or take tips from and go practice on their own."
Students can get direct feedback from White by submitting a video of them singing or performing. "A student can submit a video of them singing an exercise (or a song)," she explained. "Then I would watch it, and video tape a response which is specific to that student—discussing their performance, talking about some of the techniques that they might work on, or observations that I might have. Then I would send my response back to them personally, but that video also becomes available for other students in the course to watch. If some students are shy about submitting their own videos, they can watch a whole library of videos that other students have made, and view the responses that I've made to them. So there's a world of information that you can observe—not only the teacher's response to you personally, but the teacher's response to other students, and the questions and issue that other students are dealing with.
"So it's like the best of all worlds— you get this one-on-one interaction with the teacher if you want to submit your own video. But you also get to be in this massive, worldwide classroom where you can observe what other students have submitted, and the response that the teacher has made to them. So it's really a very ingenious design and it's very beneficial, no matter what kind of student you are."
Learn More about Vocal Lessons with Lari White at ArtistWorks! 
Comments