Renowned Vocal Coach Lis Lewis Talks About Her 30 Years of Music Teaching and Writing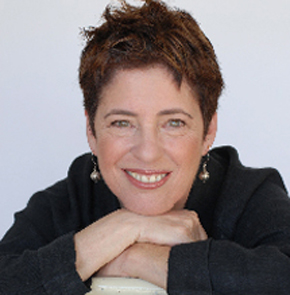 For over 30 years, vocal and performance coach Lis Lewis has been blessed with the ability to combine two of her greatest loves – music and teaching. She has worked with such notable artists as Britney Spears, Gwen Stefani, Jack Black and band members of Linkin Park, the E Street Band, Journey, Kiss and many others. She is the author of The Singer's First Aid Kit and The Pop Singer's Warm-Up, (both books are published by Hal Leonard) and publisher of The Angel City Voice, an online newspaper containing news, humor and products of interest to singers. She collaborates with managers, record labels, producers and songwriters to help optimize the performance skills of their artists.
Born in Manhattan, and spending her childhood in New York City, Lewis found herself drawn to the performing arts. "My mother sent me to a school in New York called Dalcroze when I was a little girl. It was a very intense music school; they taught in an unusual way which left me with the idea that learning can be something that's proactive and based on what the student loves." The experience left a lasting impression on Lewis and her style of teaching.
At the age of 18, she left the city to attend college in Madison, Wisconsin, where she studied philosophy. "I loved it there," said Lewis. "It was a hotbed at the time. It was the center for The Committee To End The War in Vietnam and it was a musical hotbed. It was incredible."
Lewis then married and moved to Lincoln, Nebraska, where she received a dual Master's degree in music and theater. "I wrote the music for four musicals and musical directed them. I was in love with theater from the time I was 16." During this time, she also formed a band and began performing throughout the Midwest. "We decided we wanted to go further, so we moved to San Francisco where we played all around the Bay Area. I loved performing, getting on stage with a band behind me. But more than that, I loved all the creativity in rehearsals.
While in San Francisco, Lewis was approached by a popular producer. "He put me in a hugely famous studio at the time, The Automatt. Herbie Hancock was there and a lot of other phenomenal people." She recorded several songs before deciding to move to Los Angeles.
"In L.A. I learned a lot about how the music business works. It was much different than San Francisco, where it was more about the art, and success was not that important. L.A. is all about success, almost to the point where it sometimes corrupts the music Everybody's so eager for the big prize, the record deal, that they forget that the point is to be making music. I also wanted success, but there was too much pressure to do things that people thought would be commercially successful. Some manager would come listen to me play at a club and he would say 'That song's not a hit,' or 'You need to change that guitarist,' and I thought 'maybe he's right, maybe I should make these changes.' I started to lose my sense of what was true for me. You have to be able to take a certain amount of criticism, but you also have to keep your own center so you know what you think and why you're doing it."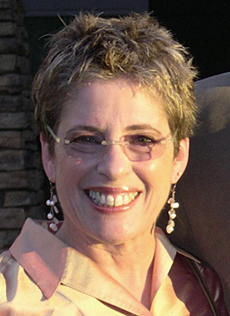 Although she did not achieve the commercial success she wanted as a performer or songwriter, Lewis stresses the point that success comes in many forms. "I wrote some songs that I loved and meant a lot to me, and I performed them for people who thought they were wonderful and that meant a lot to me too. I was not happy about the fact that I never got a publishing deal. What's wonderful now, though, is that a lot of independent artists are putting out their own material whether a major label likes it or not. They make their own career; they're not waiting for someone to find them and do it for them."
Lewis had begun to teach voice and guitar while in San Francisco. "I started teaching at a great school in San Francisco called The Blue Bear School of Music, and I had some tremendous students there. It became my livelihood." Once she made the decision to stop performing, she began to focus more on teaching, drawing on her unique experiences at Dalcroze and in college.
In 1989, Lewis started The Singer's Workshop in Los Angeles. "I wanted to try to give singers the sense that they have a unique gift inside of them. There's a lot to learn, but the thing you have to hold onto always is what got you started in the first place and that's the great love of music. There's a burning fire inside of us that doesn't stop." She was hired to teach a series of voice classes for UCLA Extension and also began doing workshops on how to succeed in the music industry. "I'd bring in a big-shot manager and a (less prominent) manager and I'd ask questions; then they would answer questions from the class. I did the same thing with agents and producers. We went through all the aspects of the music business that way, which drew a lot of students."
"I also taught performance workshops, which I loved doing," said Lewis. "In that class it wasn't about the technique of singing, but about your stage show. The singer would come with either a guitar or a track, they'd get up on stage and perform a song in front of the class. Then we'd talk about what worked and how they could bring more of their personality to their performance."
For anyone who plans to sing on a regular basis, Lewis says vocal training is essential. "You're going to sing night after night on the road and maybe you are exhausted or you have a cold but your instrument has to be in the best possible shape. It's like any major athlete who has to train. It's too demanding to try to do it by yourself; you need help."
When she begins a relationship with a student, Lewis spends time assessing their needs. "I do a long phone conversation where they tell me everything they think they need and what their direction and goals are. During the first lesson, I evaluate their voice and tell them what I think needs work as well as what they're doing well. Then we work on mostly scales, and it's very intensive, like training for the Olympics. You really have to pay a tremendous amount of attention to how your muscles work because it's an internal instrument and it's very subjective; you can't really see or feel it."
Identifying and resolving problem areas are important aspects of Lewis' work. "Sometimes they're not breathing right or the sound isn't coming out freely, or (the student) is not hitting the pitch exactly or they don't have the best tone or there's a range where they get stuck. We dig up those problem spots and do an exercise that will really hone in on it. They can feel it when they're doing it wrong and they can feel it when they get it right. Then they have to practice like mad! I'm very supportive, but I'm also very demanding."
In working with students, Lewis emphasizes the importance of nurturing a performer's individuality. "I think the best we can do for someone is to allow them to be who they really are because that's how they're going to be the most interesting. You see people like Alanis Morissette and Norah Jones. These people are incredibly creative; they do their own thing and are unique."
Lewis herself is sometimes surprised by her impressive list of celebrity clients, but also mentions that some of her most impressive clients are not well known. When she discusses celebrity clients, she cites the importance of protecting their privacy. "I don't ever talk about my students in particular," she replied. She does admit that she is very fond of former student Gwen Stefani, (singer/writer of the band, No Doubt). "Gwen is a remarkable singer. She's got so much personality and energy and excitement. She is as far from bland as you get." Lewis worked with Stefani early in her career, just prior to No Doubt's hit, "Just A Girl." She often gets new clients based on her previous work. "One of the reasons I got Britney (Spears) is because she loved Gwen Stefani's voice."
The commitment and care Lewis applies to her craft remains with her students long after she works with them. Artist and songwriter Jason Blume, who has written songs for the Backstreet Boys and Britney Spears, and authored best-selling books, Six Steps to Songwriting Success and Inside Songwriting, recalls his relationship with Lewis. "Lis has an extraordinary ability to motivate and guide her students to explore and find what it is that makes each of them a unique artist. She played a huge role in the development of my career and I'll be forever grateful to her for that."
Lewis is the author of two books, which are accompanied by CDs. "I decided to put together a warm-up tape that was relatively easy for people to put into their car and warm up with on the way to a gig. I started with that and a very short pamphlet. I took my idea to a small publisher who asked me to write a book around it. So I gathered up some articles and a friend of mine came up with a great title called The Singer's First Aid Kit." Publishing giant Hal Leonard bought out the smaller company. "So now I'm a Hal Leonard writer," Lewis muses. "Then two years ago, I was trying to pitch them a new book, and instead they gave me the title The Pop Singer's Warm-Up. They told me what they wanted and I wrote it. Now we're hashing out a third book."
She has written a prolific series of articles, including breathing techniques, charisma and how to succeed in the music business, which have been published by independent A&R website, TAXI, among others, and are available on The Singer's Workshop website, (The Singers Workshop). "I write the articles because if I'd had someone to help me through the time when I was performing I would have understood that I needed to keep centered and return to the source instead of being pulled apart by the business. The business is very attractive and glamorous, but we tend to lose track of the fact that making music is the point. That's what we're after – making music about our lives and communicating with other people through it. There's nothing like the joy of opening your mouth and having that great voice come out. It's the most wonderful feeling in the world."
Jayne Moore is a freelance music/entertainment journalist. She has launched a new service, writing bios, articles and press releases. Moore can be contacted at musicgerm@hotmail.com. You can also visit her website: www.musicgerm.com.
Comments