Olivia Millerschin Named May "Best Vocalist Of The Month" With Her Song "We Know Not"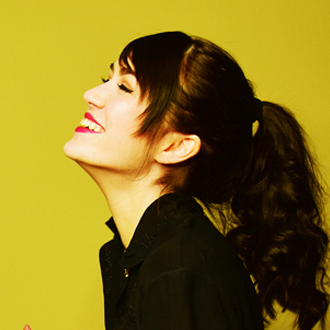 Olivia Millerschin, an indie/pop singer/songwriter based in Detroit, Michigan, has won the May SingerUniverse "Best Vocalist Of The Month" Competition, for her performance of her song "We Know Not." This song is included on her EP called Over The Weather, which she released in early 2015. A new version of "We Know Not" will also be released on her upcoming album project, which is due out this fall..
"We Know Not" is a heartfelt, acoustic/pop song which provides a fine showcase for Millerschin's expressive lead & harmony vocals. The song starts softly with just her lead vocal and piano, and then gradually builds into a full arrangement with guitars, drums and a string track. This recording was expertly produced by Andrew Williams, a Los Angeles-based producer & musician who has worked with Colbie Caillat, Five For Fighting and Jessica Simpson.
Millerschin, who is just 20, grew up in Detroit, where she learned to play piano, guitar and ukulele. She has been inspired by listening to such favorite artists as Carole King and Joni Mitchell, and more recently to Regina Spektor and Sara Bareilles. "I always loved playing and singing," recalls Millerschin. "I got more serious around age 15—I started playing local coffeehouses."
When she was 17, Millerschin recorded and released her first album, which was called Yes, No, Maybe So. She produced the album with her friend, Matt Heim. This album received good exposure, and led to her being nominated for three Detroit Music Awards. The album also created opportunities for Millerschin to perform live and tour nationally as the opening act for such established artists as Howie Day, Teddy Geiger and Ryan Cabrera.

Here's a video of Olivia Millerschin performing her song "I Can Say."
It was in 2014 that Millerschin flew to Los Angeles to work with producer Andrew Williams on her EP, Over The Weather. The EP showcases her songwriting ability, which has helped in her recent signing with Fieldhouse Licensing, a division of BMG Music. Also in 2014, she won a John Lennon Songwriting Contest award in the Love Songs category, for her uniquely-titled song, "Screw Valentine's Day."
Notably, Millerschin was also a quarterfinalist on the NBC-TV reality show, America's Got Talent, and she embarked on her own 40-city, cross-country college tour.
Currently, Millerschin is working on her next album project, which she'll be releasing this fall. "I want to prepare for my next album release, by getting a manager and creating a team." She is also writing more material for some movie soundtracks.
"BEST VOCALIST OF THE MONTH" WINNER
Song Title:
"We Know Not"
Performed by:
Olivia Millerschin of Detroit, Michigan. Written by Olivia Millerschin.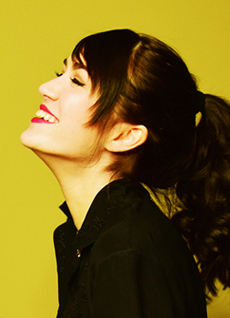 MORE BEST VOCALISTS OF THE MONTH
Song Title:
"Butterfly Feeling" (country/pop)
Performed by:
Vanessa Lavoie of Gatineau, Quebec, Canada. Written by Jim Richardson Jr.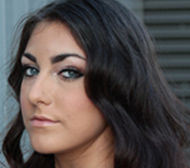 Vanessa Lavoie
Song Title:
"Brand New" (jazz/pop)
Performed by:
Anne Walsh of Long Beach, CA. Written by Tom Zink & Anne Walsh.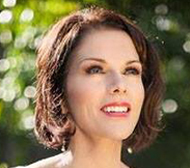 Anne Walsh
Song Title:
"I Want To Be Beautiful" (pop/rock)
Performed by:
Coral of Hamilton, New Zealand. Written by Coral Pitcher, Emmeline Pitcher & Marieka Donk.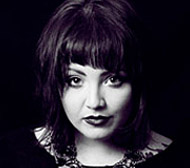 Coral
Comments