Becoming A Professional Singer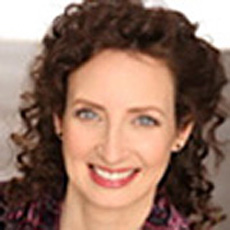 It's amazing how many amateur (unpaid) singers are fantastic talents who bring the house down every time they sing and yet may have no idea where to take their talent to get to the next step. If you have been told you have an incredible voice," better than most on the radio", and have wondered how you might be paid for singing or how the music business works, you are not alone. There are a few courses you can take, but no perfect formulas to follow, no special incantations.
To begin, I'd like to present you with some questions to ask yourself, to help you define what it is you want as a singer in the music business vs. what you're really willing to do. The fact is, every large city is filled with excellent singers from around the United States looking for full-time singing work or even aiming for that most elusive of dreams: a recording contract.
In order to pursue the next step, you've got to know what some of the potential next steps are. Here's a quick list on the different kinds of singing work available.
* Would you be happy working occasionally: a wedding, a demo here and there – or do you fantasize about paying the rent and working all the time?
* Are you willing to go out-of-town, perhaps out-of-the country? For how long? One month, six months?
* Are you a songwriter, musician? Do you have marketing skills?
* Do you see yourself as a singer-for-hire or as a recording artist?
* Do you have a band? Could you get one together?
* Do you financial back-up (savings, family support, flexible work)?
* Are you somewhat attractive? Can you work on it?
Pro Singing Categories
Professional singing work can be categorized as follows:
CASUALS – This means being a front singer (usually female) for one-time events like weddings, corporate events, graduations and parties. The singer will be singing "cover tunes", songs from different genres like R&B, Pop, Standards, and Jazz, may require singing for the better part of 5 hours and requires having memorized 100-300 songs. The singer can either form her own band or be "on-call" with existing bandleaders.
STEADIES – Hotels, amusement parks, nightclubs, military-base tours, usually working 4-6 nights per week, for one month or more. I'll include "cruise ship" work in the category which is usually a 6-month stint and require dancing ability (though not always) and a professional resume. There are specific agents who just handle steady work and if the idea of singing in a lounge in Tahoe, Vegas, or Reno is your idea of heaven, then this is a great avenue to research. One well-known agency is Greg Thompson Productions in Seattle, WA which books for Japan, Reno, Tahoe, Atlantic City, Branson, Biloxi, Bermuda, and Vegas. They accept auditions on video and request "8 counts of 8" of dance, meaning about 1 minute of a dance routine. They book for "Top 40" work, (singing songs recorded and made popular by other singers and for "production shows", like at Disneyland. Cruise ships, however, now do full Broadway productions like Cats, Grease, and Oklahoma in large on-ship auditoriums.

One of my students with a strong dance and singing ability auditioned and was asked to join Grease for 6 months, all expenses paid, $500-$750 per week, only 3 shows a week and the rest of his time was his own sunning on Caribbean islands, no bingo leading or deck-swabbing, and well, could he leave in three days!! Never mind that the lucky guy has an apartment to sub-let and 3 cats to find a home for…
Still interested? There are several booking companies based in Florida that occasionally hold auditions for cruises. To find out about auditions for cruise ships, and all the big auditions in Los Angeles, there's BackStage West, a trade publication; for the East Coast, check out BackStage. For casuals and steadies, there are also special talent agents which book bands. For casual or steady work as a hired singer, get beautiful and sexy black and white 8×10's and start working on a 3-song demo tape which highlights your vocal talent and ability. You do not need original songs for work-for-hire; you can even use karaoke background music. Go to a professional recording studio though. Get a mailing list together to mail post-card announcements (with your picture on it, of course!) and send them out announcing where you'll be performing.
Call hospitals and charities and make yourself available to perform at public events for free, just for the experience and exposure.
Musical theater work can be wonderful and presumes acting, singing and dancing ability. I would recommend getting into a Musical Theater workshop at a local college or university. Another avenue for professional singers is "session work", album back-up singing, demo singing, and jingles (radio and TV commercials). This field, particularly jingle-work can be VERY lucrative and hence extremely difficult to get into. You could have a great voice, be a crack sight-reader, sing any style, have a hot demo, know all the contractors (hirer of 3 or more singers for jingles) in town and still not get one call. These singers are usually awesome, extremely skilled and work again and again. To give you an idea of the competition, one of the top session singer/ contractors in town told me that she has 500 singers on her computer whom she can call, though she relies on the same 25 singers! But you never know, with luck and chops and personal connections what can happen.
There used to be a lot of back-up singing work in the 1950's, '60's and early '70's. In Los Angeles and New York, there was quite a scene of professional back-up singers, but with the demise of TV "variety shows", and with record producers not hiring outside singers to sing back-up on album projects as often now, the only real outlet now is back-up singing on tours behind name acts. Rarely are auditions held for these – singers are usually friends of the band or are referred.
Demo singing is fun though irregular. Being available to songwriters and beginning producers to sing on their demos for free or $50 or more can be a great way to network and build relationships.
Good Industry Tips
I could write a whole book on seeking a recording contract- it's that involved. But let me pass along a few tips that I've accumulated in my 12 years in the pop music business about what it takes to break into the record business.
1) Younger is better. If you're 35 or even 30, you're probably too old for the pop biz.
2) If you are a good songwriter, you're much more valuable to a record company and to yourself.
3) Be unique. Be an emotional singer. Be in tune. To important people send only great songs. Create a magic aura about you. Practice in the mirror. Learn everything about the business and get to know everybody.
4) You gotta want it BAD!! You cannot have a relaxed approach about this career.
5) Plan on it taking years before you make dime one. Plan on being ready and willing when your break comes. Luck is when opportunity meets preparation.
6) Keep developing your other musical and technical skills, so you can be a songwriter, producer, teacher, composer, engineer, studio owner, extend into acting, the film business, and concert promotion.
7) Find wealthy mentors who believe in you.
8) Sing every opportunity you can. Get yourself booked at showcases, open mics nights, find songwriters to collaborate with you, sing at contests, fund-raising events, anywhere and everywhere. Get seen and watch people come to you!
One of my favorite books which may help you decide in which vocal direction to head is "Booking, Promoting & Marketing Your Music" by Nyree Belleville. An interesting, general book is "Music, Money and Success" by Todd and Jeffrey Brabec. Browse the internet for other books on working in the music business. "Everything You'd Better Know About the Record Industry" by Kashif. With the oppotunites of the internet to produce and sell your own product (though probably not a a very large scale) you'll want to check out the "Interactive Music Handbook: The Definitive Guide to Internet Music Strategies, Enhanced CD Production and Business Development" by Jodi Summers and Jon Samsel. If you're new to the popular music file format MP3 and would like to know exactly how to get your music on the internet, check out "The Complete Idiot's Guide to MP3, Music on the Internet" by Rod Underhill. In order to pursue the next step, you've got to know what some of the potential next steps are. Another great resource is the book "How to Be A Pop Star" at www.fabjob.com.
If you just love to sing and want to be the best you can be, then you've got a legitimate goal right there. You don't have to have professional aspirations to be a great singer and to share your gift with others. Your main goal could be simply to bring beauty and excitement to your life through singing and performing.
This article is reprinted with the permission of Lisa Popeil, a prominent vocal coach who is based in Los Angeles, CA. For more information on her vocal coaching and studio, please visit her website: www.popeil.com. Or you can email her at lisa@popeil.com