R&B Artist Razah Releases Debut Album On Def Jam Records, Sings Duet Single With Rihanna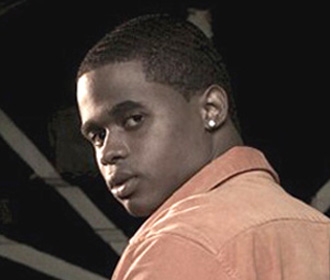 At the end of 2007, hip-hop star/mogul Jay-Z announced that he was stepping down as President/CEO of Def Jam Recordings. Now three months later, one of his final artist signings is a talented young R&B artist who is making an impact. Singer/songwriter Razah (pronounced RAY-zuh) is currently on urban radio with his single "Rain," which is included on his Def Jam/Universal debut album, Razah.
Fans of the emotional ballad and its popular video may remember the impact the 24-year-old Jamaican-born, Brooklyn-raised artist made back in 2004, when he attracted radio play for his independently released single "Feels So Good," a reworking of Teddy Pendergrass' "When Somebody Loves You Back." Troubles at Razah's original label Virgin prevented him from releasing a full album at the time, but the singer kept the momentum going when his managers (Sekou "Hood" Reaves and Gerald "Man" Holman of ManHood Entertainment) hooked up Razah with Houston-based producer MC Bun B for another single "Keep Your Head Up." While still searching for a new deal last summer, the singer's track "Where Do We Go From Here" leaked out and also received airplay.
Notably, pop star Rihanna, who is also signed to Def Jam, loved "Where Do We Go From Here" and surprised Razah by asking if she could add some new lyrics and her unique vocal touch to a revamped version of it. Now the version featuring Rihanna has just been released as a single. "Rihanna came in looking fine as ever, and I wrote the lyrics down for her," says Razah. "She added some of her own lyrical ideas and sang the whole second verse. She said she liked the song's Caribbean feel, and we share that vibe because I'm originally from Jamaica and she's from Barbados. We worked really well together, and she said it was the kind of song she'd love to record on one of her own albums."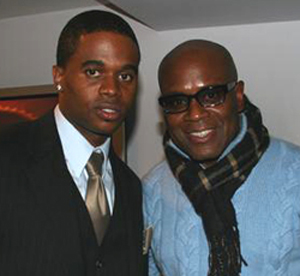 Razah finally got the elusive record deal he had been seeking when Jay-Z walked into the studio unannounced. "Rihanna was in the booth doing what she does best," Razah adds. "I was there chilling and he walks in and was like, 'What's up?' I was like, 'damn, here's my idol walking into the studio." Impressed by the young singer/songwriter, Jay-Z took Razah's manager Hood out into the hallway and worked out a verbal agreement. Days later, Razah signed a record contract with Def Jam and two weeks after that he played his finished album for Island Def Jam chairman L.A. Reid.
While Razah's debut features the singer vibing with a mix of exciting new beatmaking talent (Rykeez produced four songs) and well known producers like EZ LP, Green Lantern and Norwegian duo Stargate, the singer – who wrote all of the album's songs – wants people to genuinely like his personal vibe, and not simply listen to hear the latest hits by these famous names. Unlike many artists who hide their true emotions behind the grooves and busy productions, he wants his genuine spirit to shine through.
"That's what this game is missing – no one wants to cry on record anymore," Razah says. "I'm not sure if everybody's scared or no one wants to be vulnerable. But everybody's vulnerable at the end of the day. Everyone who listens to my album is going to get to know me. I didn't want this to be another compilation album full of guest rappers who would take the focus off what I'm trying to convey. That could sell more albums but at the expense of me telling my story my way."
Razah, whose real name is Martell Nelson, is proud to present real-life situations rather than putting on a front about superficial things like big cars. He's not afraid to admit that he's proud of his close relationship with this mother. "She's such a strong woman, it's amazing," he says. "After we moved from St. Andrews, Jamaica to the U.S., she raised me and my older brother and sister as a single parent in the Brownsville section of Brooklyn. When bad things happen, she just says, 'Keep on going – God put you here for this.' Because I have such a strong female role model, I'm not afraid to uplift women and write and sing about real things I went through, the struggles we faced as a family."
That raw honesty is at the core of Razah's material, which ranges from the deep sadness of missing someone on "Where Do We Go From Here," to addressing the type of relationships that are worth fighting for ("Fight"). Other tracks go even deeper, covering some of the tougher issues young women face in the modern world like sexual abuse and drug use. On "Dear Dad," he sings bittersweetly about the father he never knew, truly laying his life on the creative and emotional line.
"The process of recording my debut was pretty cool and organic in a way," Razah says. "Sometimes I'd create beats of my own from scratch and other times, the producers did the beats and I'd sit down and vibe with them and write the melody and lyrics. I didn't want to make this all about having a deal with Def Jam and hunting down Pharrell Williams and Timbaland just to be cool. Once I'm better established, I'll be happy to work with bigger producers in the future, but as a debut artist it's important that I establish my own identity first."
Lastly, when asked what advice he would give to young artists who are trying to break into the music business, he echoes the importance of standing out and developing a unique vibe that emerges from the heart. That sounds almost cliché, but he recounts many episodes where label executives liked his music but ultimately slammed the door in his face because he didn't sound just like the latest superstar. He says, "You're going to feel a lot of rejection before the right opportunity presents itself, because a lot of people in the industry are scared of signing artists who offer a sound that's new and original. But if you get that breakthrough, being true to yourself is the only way you'll have a chance at longevity. Tell your story, put the pen to the paper and you'll be amazed at what can happen. I'm totally grateful to Jay-Z and L.A. Reid for giving me this shot. All those years of believing in myself and being persistent are now paying off."
Jonathan Widran is a free-lance music/entertainment journalist who contributes regularly to Music Connection, Jazziz and All Music Guide. He can be reached at Few522@aol.com. He is also on Google+

Comments