Renowned Vocal Coach Seth Riggs Talks About His Special Technique, Workshops & Camp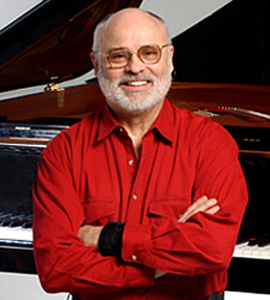 Renowned vocal coach Seth Riggs has truly elevated his craft to an art form. In addition to having assisted many superstar artists (Stevie Wonder, Michael Jackson, Barbra Streisand, Josh Groban, Bette Midler, Michael Bolton, Natalie Cole) with their vocal skills, he has developed the technique of Speech Level Singing (SLS), which is known worldwide for allowing vocalists to sing in any genre of music clearly within their range, with a minimum of stress and fatigue. His book, Singing for the Stars, A Complete Program for Training Your Voice is found in the library of every serious singer.
Riggs teaches this versatile technique to instructors all over the world, and his workshops are immensely popular with artists from every background, from pop to musical theater to classical opera. He also offers film voice consulting to directors Martin Scorsese, Steven Spielberg and Oliver Stone, to name a few, and provides vocal therapy consulting to physicians.
In this interview, Riggs recalls his lifelong experience with the art of singing. It has certainly been a lifelong career. "I was born in Washington, D.C. and raised in Montgomery County, Md., and my first paid job was at the age of eight, when I sang as the boy soprano for the Washington National Cathedral Choir. I was in D.C. when my voice changed from soprano to baritone," he remembers. "My training started at 19, with John Charles Thomas in Easton, MD., and later with Robert Weede, Tito Schipa and Helge Rosewenger."
Riggs received a Bachelor of Science in Music from the Peabody Conservatory of the Johns Hopkins University in Baltimore, and a Master of Music in Opera, Theater from the Manhattan School of Music in New York, NY. He studied acting with the legendary Lee Strasberg and Sandy Meisner, and also studied dance and repertoire to provide him with a well-rounded education in the performance arts.
He began teaching as he was performing. "I began to teach singing in the Navy, and then privately after studying with John Charles Thomas," he recalls. "Then I taught for 10 years in New York City, while working three years on Broadway and six seasons at the New York City Opera." He describes his students' initial attraction to studying with him as their "immediate, easy approach to correcting vocal problems."
Riggs developed the Speech Level Singing technique as a way to approach any genre of music. He describes it as "an easy and applicable singing function which mirrors the old (17th Century Italian) Bel Canto method of producing vocal sound. It is immediately adaptable to any style of singing. If you eliminate the extra musculature that a bad singing coordination involves, your vocal facility can more easily adapt itself to a new and different style."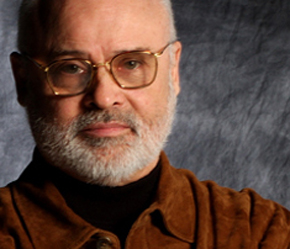 He humbly attributes his success with such superstars as Streisand and Jackson to "fast vocal improvements and word-of-mouth endorsements." He accompanied and coached Jackson on his 1988 world tour. Michael Bolton credits Riggs for bringing him up to speed in order to perform with Luciano Pavarotti, taking his voice to operatic levels, with which he continues to impress his fans. He assisted Natalie Cole in preparing for her Grammy-winning album Unforgettable, and acted as mentor for hit singer Josh Groban, offering him a two-year scholarship and introducing him to composer/producer David Foster.
There are currently 100 certified Speech Level Singing instructors worldwide, with nearly 50 more in pre-certification, said Riggs. Instructors must submit to very stringent regulations. It takes a two-year commitment to become a Level 1 instructor of SLS, and instructors may advance as high as Level 5, which requires 10 years. "They are tested every year to maintain quality instruction. All SLS instructors have been trained by me."
For those interested in Riggs' technique, the Seth Riggs Voice Camp is held every summer in Los Angeles. "Students of the voice camp take private voice instruction along with attending classes in music business, scat singing, songwriting, dance and stage performance. We also offer seminars with top industry professionals." The camp is planning, by 2006, to expand into other U.S. cities and offer camps in England and France.
Other SLS seminars are offered worldwide throughout the year, but sell out quickly. You can visit Riggs' website at www.SethRiggs.com for information on seminars, instructor location or training, book information or contact information.
Jayne Moore is a freelance music/entertainment journalist. She has launched a new service, writing bios, articles and press releases. Moore can be contacted at musicgerm@hotmail.com. You can also visit her website: www.musicgerm.com.
Comments