Sam Louis Named April "Best Vocalist Of The Month" With His Song "Echo"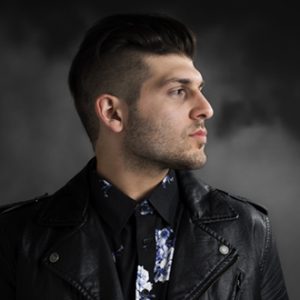 Sam Louis, a pop singer/songwriter based in Toronto, Ontario, Canada, has won the SingerUniverse "Best Song Of The Month" Competition for April, for his performance of his song "Echo." This song is included on Louis' album Daydream, which he released independently in April 2016.
"Echo" is a modern pop ballad which has an electronic flavor to it. The song has an appealing melody, which flows well from beginning to end. "Echo" provides a good showcase for Louis' expressive, heartfelt lead vocals, and he also adds good harmonies in the choruses. This recording was skillfully produced by Louis' friend, Greg Smith, who is a DJ and producer in Thunder Bay (in northwestern Ontario).
Louis grew up in Thunder Bay, where he began singing, playing piano and writing songs. He was inspired by listening to such favorite artists as Elton John, Michael Jackson and the Beatles, and more recently to Justin Timberlake. During high school, he formed a band with his friend Kevin Enstrom, called Maraday Park.
For college, Louis attended Lakeland University and studied classical music for two years, and then he moved to Toronto and enrolled in the Humber College Contemporary Music degree program. At Humber, he studied songwriting, performance and production, and he subsequently graduated with a B.A. Degree.

Here's a video of Sam Louis performing his song "One" live in the studio.
Following college, Louis decided to stay in Toronto. He initially formed a folk duo called Brother Brother, but he eventually decided to focus on a more pop & electronic sound, and became a solo artist. In 2014, he released an EP called The Gemini Series, and then he began writing and recording songs for his 2016 album, Daydream.
One of the first songs Louis recorded for his album was "Echo." "I wrote 'Echo,' and I really put my heart and soul into the tune, and really focused on the lyrics," he explained. Another key song on the album is "Sunset Love," which was released as the first single.
Currently, Louis has been promoting his Daydream album, and he recently wrote a new song called "One," which won an online song contest hosted by Indaba Music. Louis has also formed a five-piece band, which has been playing shows in the Toronto area. In addition, he has written and recorded several new songs including "So Long, California" and "Wild Days," which will soon be released as singles.
"BEST VOCALIST OF THE MONTH" WINNER
Song Title:
'Echo"
Performed by:
Sam Louis of Toronto, ON, Canada. Written by Sam Louis.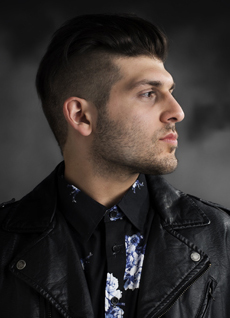 MORE BEST VOCALISTS OF THE MONTH
Song Title:
"Change" (pop/EDM)
Performed by:
JANXX of Durham, NC. Written by JANXX.
JANXX
Song Title:
"Bones (Stealin Thunder)" (blues/rock)
Performed by:
The Magic Lightnin' Boys (lead vocals by Casey Gomez) of Hamilton, Ohio. Written by Casey Gomez, Brian Tarter, Richie Lee & Kurt Lipphardt.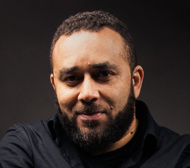 Casey Gomez
Song Title:
"Release" (pop)
Performed by:
Nia Imani of Los Angeles, CA. Written by Nia Imani.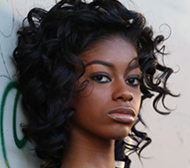 Nia Imani
Comments