R&B/Hip-Hop Artist Teairra Mari Talks About The Long Road To Record Her Second Album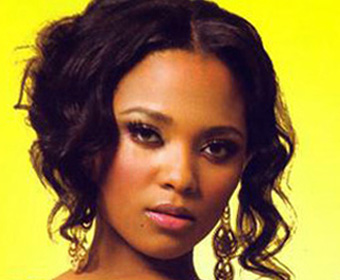 Known as the "Princess of Roc" when she was signed to Jay-Z's Roc-A-Fella/Def Jam Records and scoring hits off her 2005 debut album, Detroit-based singer/writer Teairra Mari will be looking for another cool nickname now that she's signed with Cudda Love of Fo' Reel Entertainment, the company that discovered and signed superstar rapper Nelly. Inking the development deal with Fo' Reel led to a new contract with its parent company Interscope, and Mari is currently recording of her highly-anticipated second album, which is due for release next Spring.
Looking back on all she's been through since she was signed by L.A. Reid and Jay-Z at 16, Mari hopes to be an inspiration for young artists who think a quick hit single and album guarantees a long and lucrative career in the industry. Her 2005 Sean Garrett-produced debut single "Make Her Feel Good" reached #35 on Billboard's pop chart and hit #9 on the R&B/hip-hop chart, while the gold selling Roc-a-Fella Presents: Teairra Mari reached the Top 5 on the Billboard album chart. She also performed on top-rated shows like 106 & Park, TRL, the BET Comedy Awards and the American Music Awards.
Then the tide turned. The video for her second single "No Daddy" gave her commercial success on MTV but the track only made it to #84 on the R&B/hip-hop chart; her third single "Phone Booth" suffered from a lack of label promotion and went nowhere. In 2006, she was in the middle of recording her second album for Roc-A-Fella and about to release the single "Play Me," when the label dropped her. "Once the second single didn't do well, the album dropped down the charts and everything changed for me," says Mari. "At first, it seemed like the end of the world, because I was 18 and everything that had happened up until that point was overwhelmingly successful. For a year or two, I was down in this rut, stressed out and confused as to what to do with my life. It suddenly hit me that everything I dreamed about could be over.
"Then I adjusted my attitude, realized that I was only 18, still young and I had the power to make positive changes in my life," she adds. "One of the dancers who was on the road with me told me about Cudda, and his great work managing Nelly and working with Mase and Biggie (Smalls) back in the day. I called him and he flew me out to L.A. to cut some tracks and there was immediate chemistry. I had been basking in my sorrows but no more. I signed with Fo' Reel and Interscope and I'm very optimistic again about where my career is headed. Going through these kinds of disappointments grew me up so much. I'm much smarter and more mature than I once was and realized I was a pretty gullible kid when all this started. When I listen to the tracks we're doing for this next album, I sound like a whole other person. My vocal delivery is so much better and whether I'm singing about joy or pain, there's more life experience to draw from and it's more authentic. I didn't have these feelings before because there was nothing to really have these emotions about."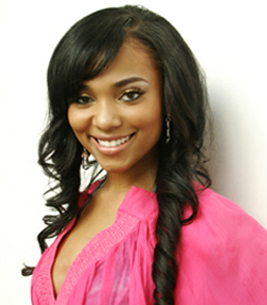 While there have been internet rumors claiming that Mari is working on her new collection with R&B heavyweights like Timbaland, Danja and familiar faces from her debut album (Bryan Michael-Cox, Sean Garrett), the singer sets the record straight on her true collaborators. She's been working on most of the tracks with veteran songwriter/producer Rico Love, who has collaborated with Lloyd, Fergie, Beyonce, and wrote Ciara's "Click, Flash" from the Sex and The City film soundtrack. Other tracks are being produced by Nephu, Tony Dixon (from The Underdogs) and Miscke. While she is developing her own chops as a songwriter, she says that she sets the tone of each session with Rico by walking into the studio and being adamant about what life experience she's going to talk about and how she wants the track to feel. Some days she wants to feel all sexy like Prince, while on others she is more serious or simply wants to have a good time, party and dance. The key to a great song? "Speaking up about what I want," she says.
"The chemistry with Rico is crazy so I don't feel the need to jump from producer to producer like a lot of artists do these days," Mari adds. "I could easily just grab a song from here and another from there, but I'm really after consistency. Some days we get a lot done, and on others, we've vibing more slowly and get better results because we're just having fun and not rushing the process. I'm feeling great about the progress we're making and about how I'm conveying who I am today in the music so automatically. I know I have some dedicated fans out there, but I honestly don't care if people remember me from my first album because I feel like I'm making a clean break creatively into something that's brand new. I want people to hear my story, about my relationships good and bad, and all those interesting life situations, whether they're about happiness, fun or the pain I've been through."
"If I could turn back time," she says, "I would still do everything the same because all of the learning has helped me become a better singer, artist and performer as well as a business person. I didn't have a lot of good career guidance back then, but everything that has happened has helped me develop a thick skin and understand what it takes to sustain a career in entertainment. The cool part is, I'm having more fun than ever."
When asked what advice she would give to young artists who are trying to make it in the music business, she says, "First and foremost I tell them to keep themselves grounded and have people around them who will be real with them, tell them some tough truths and make sure they don't get too big for their britches. When you're on the rise in the music business, it's easy for everyone to make a big deal about you, blow your head up and act as if the sun rises and sets with you, but believing that hype can only lead to a great fall. The other thing is that if you speak your mind, people will respect you. Don't speak out of turn but definitely speak up. If you let others have too much control of your career, you run the risk of writing and producing songs that don't have the essence of you."
Jonathan Widran is a free-lance music/entertainment journalist who contributes regularly to Music Connection, Jazziz and All Music Guide. He can be reached at Few522@aol.com. He is also on Google+

Comments