Todd Alsup Named March "Best Vocalist Of The Month" With His Song "Houselights"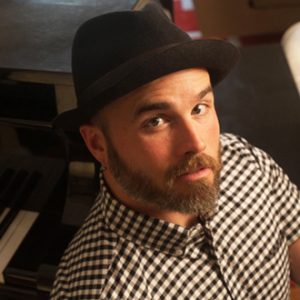 Todd Alsup, a pop/soul singer, songwriter & pianist based in New York City, has won the March SingerUniverse "Best Vocalist Of The Month" Competition, for his performance of his song "Houselights." This song is included on Alsup's latest album Currency, which he released last November (2016).
"Houselights" is an uptempo, piano-based pop song which has a dramatic, emotional feeling to it. The song provides a fine showcase for Alsup's expressive, soulful vocal performance. In particular, Alsup's voice shines in the chorus, where his voice adeptly lifts into a higher range. The production is also bolstered by an excellent string arrangement. This recording was expertly produced by Orlando Ribar (who is based in Switzerland) and Alsup.
Alsup was born and raised in a suburb of Detroit, MI, where he learned to play piano and started writing songs at a young age. He was inspired by listening to such favorite artists as Aretha Franklin, Whitney Houston and Stevie Wonder. During high school, he performed in musical theatre productions, and sang in choir and in outside community vocal groups. For college, Alsup attended New York University (NYU) in Manhattan and studied music.
After college, Alsup worked in musical theatre, but then he decided to focus on being a singer & songwriter. "I realized that [being in musical theatre] didn't give me the freedom to express myself with my music," he explained. "I decided to write my own material and be a singer/songwriter."
In 2008, Alsup recorded and released his debut EP, called Facts And Figures, for which he wrote all the songs. "That was the first project I released that got legitimate attention, that told me I was on the right path," he said. "I got a Yamaha endorsement from the album."

Here's a video of Todd Alsup performing his song "How I'm Made"
with a full orchestra.
In 2011, Alsup released his first full album, titled Todd Alsup, which helped moved his artist career further along. Then a few years later, he began collaborating with producer Orlando Ribar for his latest album, Currency. "We recorded most of the album in St. Gallen, Switzerland, which is east of Zurich, and the rest was recorded in New York," said Alsup. "I'm proud of the Currency album—it's the most honest and authentic material I've ever put out. The new album is about what's really going on with me."
Now with the release of his new album, Alsup is hoping to take his artist career to the next level. He will be filming a video of "Houselights" and a video of his song, "How About We (Stay In Love)." Alsup will also be performing many live shows. He has a residency at the Red Eye Grill in Manhattan, where he plays several nights per week. He has a band and he also plays shows in Switzerland.
"BEST VOCALIST OF THE MONTH" WINNER
Song Title:
'Houselights"
Performed by:
Todd Alsup of New York, NY. Written by Todd Alsup.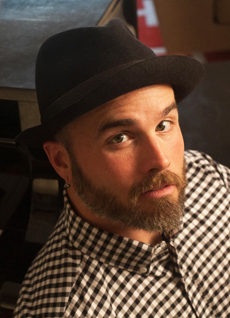 MORE BEST VOCALISTS OF THE MONTH
Song Title:
"Half-A-Hallelujah" (folk/country/blues)
Performed by:
Gina Roode of Corona, CA. Written by Gina Roode & Kevin Fisher.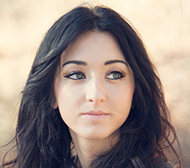 Gina Roode
Song Title:
"Patient Luv" (urban/R&B)
Performed by:
C.P. of The Bronx, New York, Written by C.P. Caldwell.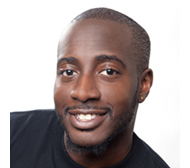 C.P.
Comments